Pioneer Solution Operating Systems Capabilities
Date Posted: April 29, 2021 / Category: News |
Market: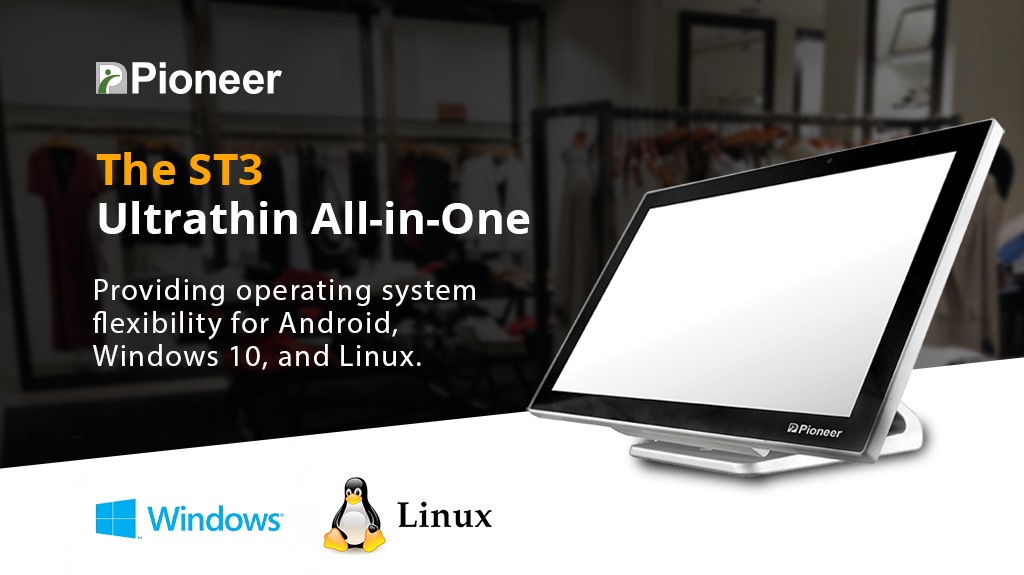 An operating system is the system software used to manage your computer's software, hardware, and resources.
It's needed to coordinate common services and provide a user interface for interacting with the program and hardware. In order to use certain accessories, you need to make sure they are compatible with your existing operating system.
It's never a good feeling when you think you found the touchscreen solution of your dreams, only to find out that it's not compatible with your operating system. Pioneer understands your frustration, which is why we are committed to bringing you successful outcomes with our dependable, high-quality touch systems and solutions – regardless of your operating system.
Pioneer works harder than anyone in the industry to make sure your organization has the best products, tools, and support. Our products are compatible with Android, Windows, Linux, Cloud, and other operations systems. Below is an outline of some of our purpose-built solutions for your application-specific needs:
Ultra-thin AIO.
Pioneer's 16" ST3 is a commercial-grade device with a cutting-edge design, as well as versatile and durable features. The ST3 integrates many popular device options. As a versatile and durable all-in-one, the ST3 is the ideal solution for touch-interactive applications including retail and hospitality.
Operating System:
A stylish and versatile solution for today's demanding applications.
The 15" CYPRUS is a stylish and powerful solution for today's demanding applications. It runs Intel's Core technology and provides a versatile design. The CYPRUS screens are protected against liquid spills and millions of touches.
Operating System:
Windows 10 LTSC
Windows 10 SAC
Windows 10 Prof
Linux
A truly all-in-one with an integrated EPSON printer.
Pioneer's 15" S-Line II redefines all-in-one designs by integrating an EPSON printer. The S-Line II reduces cable clutter and saves precious counter space with its 15" True Flat display. It was designed with several applications in mind including retail, restaurants, and self-ordering kiosks.
Operating System:
Windows 10 LTSC
Windows 10 SAC
Windows 10 Prof
Linux
Operating systems are constantly evolving as technology continues to advance. For this reason, it's important to choose hardware that can grow with your operating system over time. Pioneer offers an extensive range of point-of-sale hardware solutions, all of which are solidly constructed and expertly engineered to fit the specific needs of your industry and application. To view our products, visit our website here.
About Pioneer Solution Inc.
Founded in 1994, Pioneer is headquartered in California with offices in Asia and distributors worldwide. We focus on designing and supplying integrated/embedded touchscreen solutions for multiple vertical markets including healthcare, hospitality, retail, and industrial. Our products are designed to have a long shelf life (a minimum of 5 years) and serviceability (a minimum of 7 years). With our extensive engineering background, we can also work with our customers in designing a custom product from start until production, which may involve custom molding, system board engineering, laboratory or agency approval, assembly, and production. This expertise has resulted in numerous high-profile OEM projects.