October Employee Spotlight: Jimmie Huynh
Date Posted: October 26, 2021 / Category: News |
Market: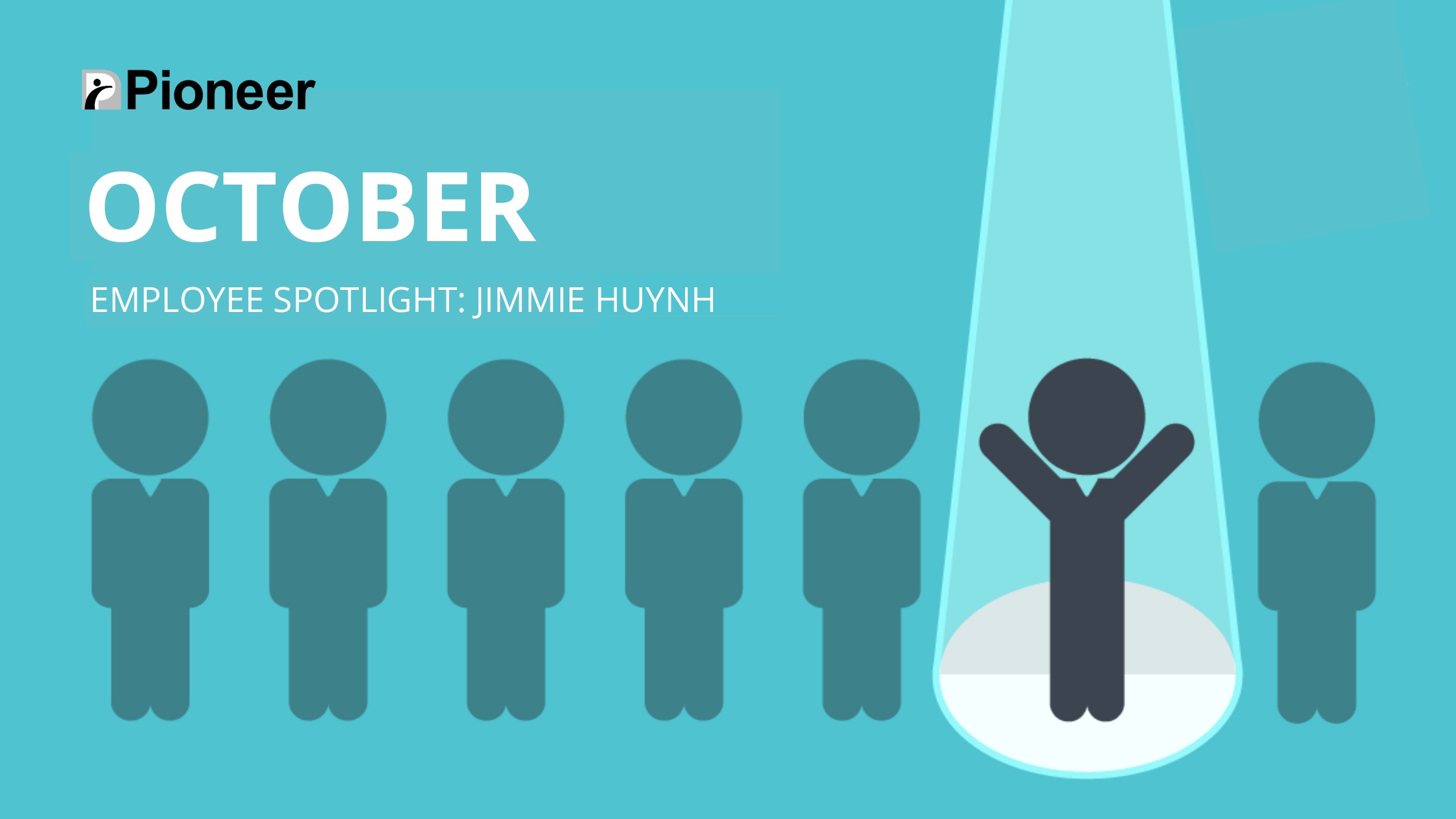 Pioneer is excited to announce Jimmie Huynh as our October Employee Spotlight! Jimmie serves as CustomerONE Team Leader and has been with the company for 18 years.
In his role as CustomerONE Team Leader, Jimmie manages the technical support and RMA repair team. He also assists with answering support phone calls and emails and supervising the repair team. Jimmie graduated from CSULA and earned his bachelor's degree in Computer Information Systems, which set him up for success in his career at Pioneer. Since then, he has grown exponentially in his craft and is considered a subject matter expert at Pioneer to both our internal team and our customers.
When asked what he enjoys most about working for Pioneer, Jimmie said it's the atmosphere. "Pioneer has a great work environment. I love the company culture and truly enjoy working with everyone," he said. When asked about Pioneer, Jimmie likes to describe the company's "we can do it" mentality. He is proud to work for a company like Pioneer who goes above and beyond to provide exceptional products and support for its customers.
In his free time, Jimmie enjoys taking trips to the beach. He is also passionate about fitness and making sure he's taking good care of his health. When he's not at the gym, he is likely catching up on his favorite TV series, Game of Thrones.
Jimmie, congratulations, and thank you for being our October Employee Spotlight! We're so proud of you and the rest of the Pioneer team, who work hard and take such good care of our customers. We look forward to many more years together!
About Pioneer Solution Inc.
Founded in 1994, Pioneer is headquartered in California with offices in Asia and distributors worldwide. We focus on designing and supplying integrated/embedded touchscreen solutions for multiple vertical markets, including healthcare, hospitality, retail, and industrial. Our products are designed to have a long shelf life (a minimum of 5 years) and serviceability (a minimum of 7 years). With our extensive engineering background, we can also work with our customers in designing a custom product from start until production, which may involve custom molding, system board engineering, laboratory or agency approval, assembly, and production. This expertise has resulted in numerous high-profile OEM projects.