High Meadow Business Solutions and Pioneer Help Major Airline Process Transactions Every 1 Minute, 30 Seconds with EMV
Date Posted: October 2, 2017 / Category: Case Studies |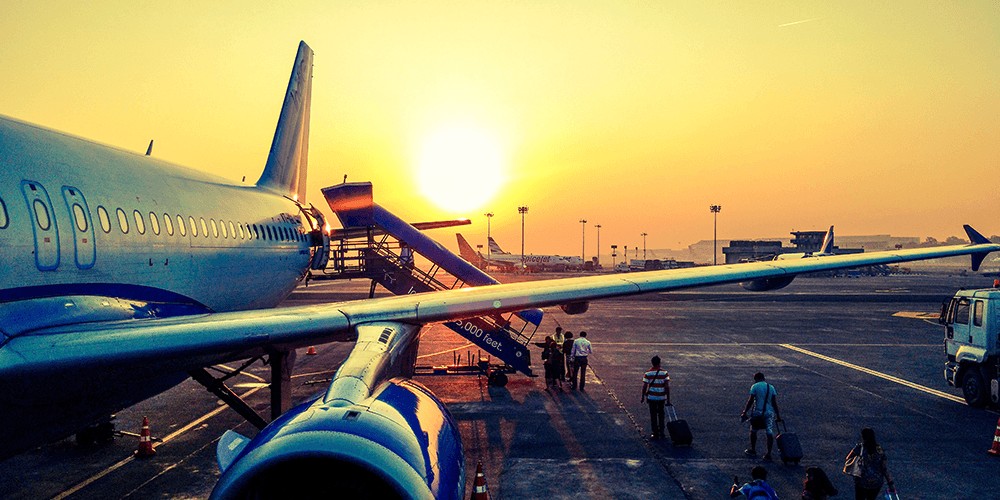 When a major airline decided to revamp and remodel their 600-square-foot company store at their corporate office, they needed a completely new two-lane POS solution that would process purchases quickly and efficiency with EMV.
Solution
The airline hired HALO Branded Solutions, a global leader of promotional solutions, to spearhead this project.  HALO Branded Solutions then turned to their ISV partner, High Meadow Business Solutions, for the POS portion.  (HALO and High Meadow Business Solutions currently represent other major clients together.)
High Meadow Business Solutions is a software development company that develops retail POS and inventory management software (RetailEdge), as well as specializes in POS hardware and services. For this project, they chose to work Pioneer Solution, one of their long-term integrated partners, for hardware.
HALO and the airline were looking for a cost-saving POS solution would operate quickly and had a sleek design to emulate this major airline's brand.
The answer: a combination of the newest RetailEdge software, Pioneer's 10-inch DASH T3 tablet, and Pioneer's STEP-5e printer.
RetailEdge is a powerful, easy-to-use software that is feature-rich, affordably-priced, and comes with exceptional support. The DASH T3 offers a versatile design, portability, and mobility. The STEP-5e, meanwhile, provides mPOS and high-speed printing (up to 300 mm/second!).
Results
The first day the corporate store opened after the remodel was extremely busy—in fact, a record-breaking day.
As the airline employees came in to purchase their corporate gear, there was a nonstop overload for six hours.
"At the end of the day, the average transaction per register occurred every 1 minute, 30 seconds with EMV for six hours straight," said Sasha Unruh, High Meadow Business Solutions Sales and Marking Consultant.
Since then, both HALO and the airline have reported how successful and satisfactory the new POS solution is.
Not only do they love how quickly and smoothly the solutions run, but HALO particularly is taking advantage of the real-time, easily-accessible data so they can remotely change and replenish all stock from their office in Illinois.
About Pioneer
Pioneer designs and manufactures a complete line of industry specific all in one computers, touch screen monitors, kiosks, and tablets. Founded in 1994 and based in California, Pioneer  manufactures its solutions from start to finish in the USA which are deployed in Retail, Hospitality, Factory Automation, Gaming, and Healthcare environments. Pioneer has built an exceptional reputation with its customers and solution partners for superior flexibility and responsiveness to customer needs including short lead times, long product life cycles (minimum of 5 years), easy customization, and quick turnaround. Pioneer sells through qualified technology resellers throughout the US and globally.
About High Meadow Business Solutions
High Meadow Business Solutions is a software development company based in Rutland, Vermont. High Meadow specializes in retail point of sale software, database design, custom software development and point of sale hardware services. High Meadow was established to provide powerful affordable point of sale solutions that are not only easy to install, use and configure but are affordable to maintain and run. High Meadow Business Solutions has been in the business of selling point of sale hardware and software since June of 1989 and has customers in all 50 states, Puerto Rico, the Caribbean, Central America, Mexico, Europe, Australia, Africa, Singapore, Indonesia, Japan and the Philippines.
About HALO Branded Solutions
Headquartered in Sterling, Illinois, HALO Branded Solutions is centrally located in order to support a national client base. In addition to their 100,000-square-foot, state-of-the-art distribution and processing center, they maintain regional sales offices in key corporate markets.
HALO employs 300 corporate service team members with decades of knowledge and experience who support the over 500 creative and resourceful Account Executives across the nation who focus on implementing effective marketing solutions for over 40,000 satisfied clients each year.
HALO is a global leader of promotional solutions, combining creativity, innovation and the most sophisticated technology for dynamic results.