5 Benefits of Fostering Open Collaboration in the Point-of-Sale Industry
Date Posted: November 30, 2021 / Category: Insights News |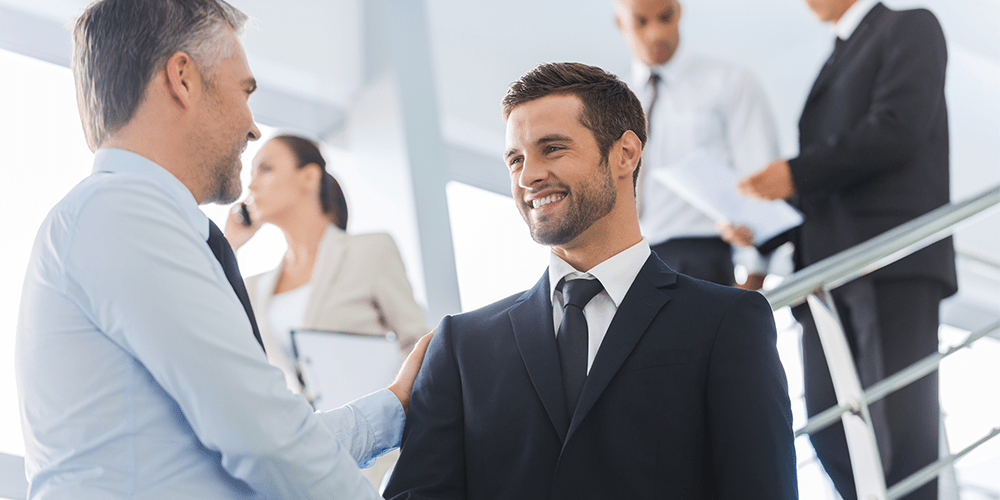 Collaboration in the point-of-sale (POS) industry is needed now more than ever. The complexity of an interconnected world linked by ever-evolving technology has shifted the nature of POS from streamlined individual processes to creative and collaborative cross-functional innovation.
While strategic alliances tend to be overlooked, they can do wonders for your organization and are one of the most meaningful ways to attract new business. Multiple heads are better than one, and, in many cases, multiple companies are better than one – especially when they combine resources or share expertise to build new business for one another. Unfortunately, many organizations default to an individualistic way of thinking and operating; however, it's important to note that alliances are just like networking. In a sense, it's not what you know; it's who you know.
The POS industry is just one industry where collaboration is a must. So, join us as we explore the top five benefits of fostering open collaboration in the industry.
Access to New Audiences
Over time, businesses gradually build a substantial list of interested customers and prospects. By partnering with these businesses who are closely aligned with what you sell, you can tap into their existing audiences and reach a highly targeted group of individuals. In addition, when your partner promotes your brand, you instantly earn the trust of the existing audience, making it easier to grow your base of prospects and customers.
Market Faster
When you utilize a strategic partner, people tend to hear about your organization faster than if you go it alone. In addition, your customers may find you more quickly if you're working with a brand they're already familiar with. In short, you reach buyers quicker than if you tried to do all your business building alone.
Enhance Your Reputation
Collaborating with other companies within the POS industry can also enhance your organization's reputation, as people may trust the business you're partnering with because of the reputation they've built. As a strategic partner, you can utilize their years of reputation building to your advantage to boost your brand image and leverage their positive image to create a stronger impression on new and potential customers. As your partner promotes your product, service, or company more, your reputation will grow.
Fill Competency Gaps
You can't do it all alone. As much as you may like to know everything, you don't, and that's okay. By collaborating and forming partnerships, you can fill any competency gaps which take a burden off your organization's plate. It also ensures that each task is deployed in the best, most effective manner.
Increase Competitiveness
Every business has competition. It's healthy and means there is demand. However, partnerships can help beat the competition and attract a larger share of the market. By collaborating with other organizations in the POS industry, you gain more exposure, have the potential to offer a better product or service, and position your business more strategically in the marketplace.
While collaborating with other organizations within the same industry may seem risky at first glance, it's essential to understand that competitive renewal depends on building new process capabilities and winning new product and technology battles. Collaboration can be a low-cost strategy for doing both.
About Pioneer Solution Inc.
Founded in 1994, Pioneer is headquartered in California with offices in Asia and distributors worldwide. We focus on designing and supplying integrated/embedded touchscreen solutions for multiple vertical markets, including healthcare, hospitality, retail, and industrial. Our products are designed to have a long shelf life (a minimum of 5 years) and serviceability (a minimum of 7 years). With our extensive engineering background, we can also work with our customers in designing a custom product from start until production, which may involve custom molding, system board engineering, laboratory or agency approval, assembly, and production. This expertise has resulted in numerous high-profile OEM projects.