NEW Temperature Screening Solution from Pioneer Solution Inc.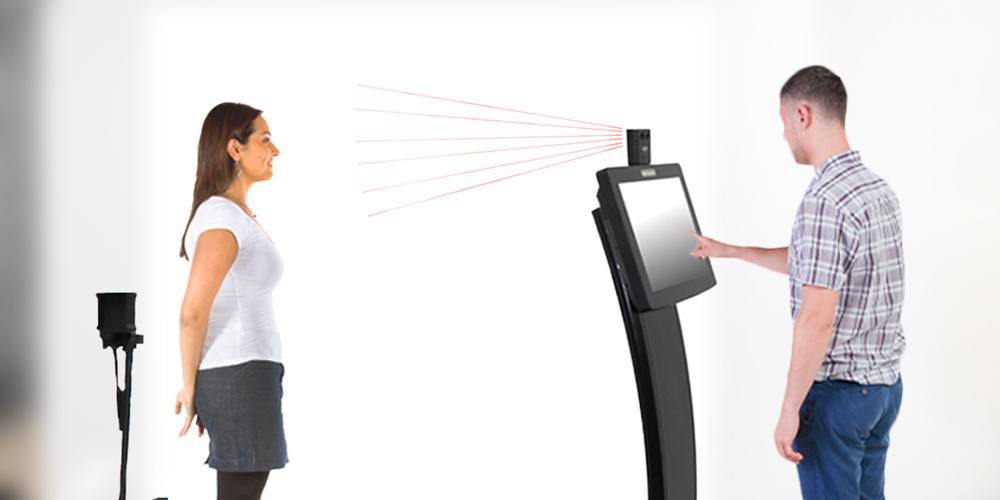 City of Industry, CA – July 14, 2020 – Pioneer Solution Inc. has announced a new temperature screening solution this month that will safely and discreetly identify individuals that have a high temperature.
The global pandemic of COVID-19 has had a massive impact in 2020 and will likely have ripple effects for years to come. With forced business shut-downs in Q1 2020, and precautionary re-opens in Q2 2020, the way we interact with one another has dramatically shifted.
It is for this reason, that Pioneer Solution Inc. has developed a solution that would protect people in public areas.
The Passport is a freestanding temperature screening station that meets the latest FDA guidelines. It is discreet, and delivers accurate skin temperature measurements within ±0.5°F while also adhering to the CDC recommendation of 6 feet for social distancing. The Passport can be configured as a battery-powered mobile station, fixed kiosk or with a traditional Pioneer All-in-One (AIO) to be positioned in the key access points to provide a safer environment in the workplace, institutions, and venues.
"One way we can overcome the virus is to use caution when in public and to have effective safeguards in place. Our temperature screening solution can help with that right now.", said Gee Singgih, CEO of Pioneer Solution Inc.

About Pioneer Solution Inc.
Based in City of Industry, CA, Pioneer Solution Inc. is a global leader in supplying integrated touchscreen solutions for multiple vertical markets including retail, healthcare, hospitality, and industrial.
Pioneer has built an exceptional reputation with its customers and solution partners for superior flexibility and responsiveness to customer needs including short lead times, long product life cycles (minimum of 5 years), easy customization, and quick turnaround. Pioneer sells through qualified technology resellers throughout the US and globally.
Questions/Comments? We'd love to hear from you.