NEW T5 Rugged Android Tablet from Pioneer Solution Inc.
Date Posted: February 11, 2021 / Category: News |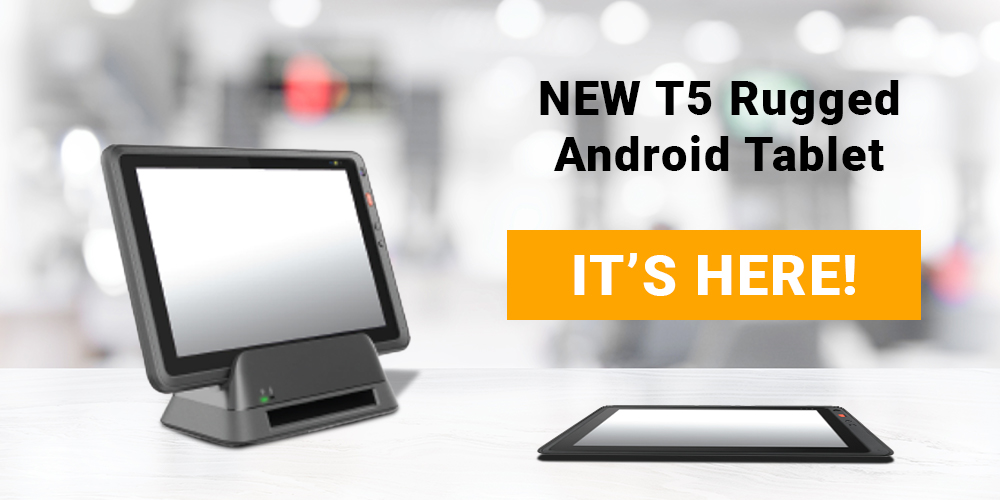 City of Industry, CA – February 4, 2021 – Pioneer Solution Inc. has announced a new rugged Android tablet, designed specifically for the demanding workforce.
Pioneer Solution Inc. is passionate about developing solutions for environments of all kinds. The new T5 is a 10.1" Android tablet that has the features necessary to withstand harsh conditions, including indoor and outdoor environments. It is sealed against dust and water, and its display technology allows the T5 to be used under direct sunlight without interference.
The T5 can withstand a 4ft. (1.2m) drop to concrete and its enclosure is infused with antimicrobial additive properties to assist the management of infection control. This is especially useful in preventing the spread of harmful bacteria and viruses. The T5 Android tablet comes equipped with a charging dock and spare battery, as well as a 2D Imager, hand strap and protective caps.
For more product details, please visit our product page here.
About Pioneer Solution Inc.
Based in City of Industry, CA, Pioneer Solution Inc. is a global leader in supplying integrated touchscreen solutions for multiple vertical markets including retail, healthcare, hospitality, and industrial.
Pioneer has built an exceptional reputation with its customers and solution partners for superior flexibility and responsiveness to customer needs including short lead times, long product life cycles (minimum of 5 years), easy customization, and quick turnaround. Pioneer sells through qualified technology resellers throughout the US and globally.