Best Pioneer Products for Retail
Date Posted: March 31, 2022 / Category: News |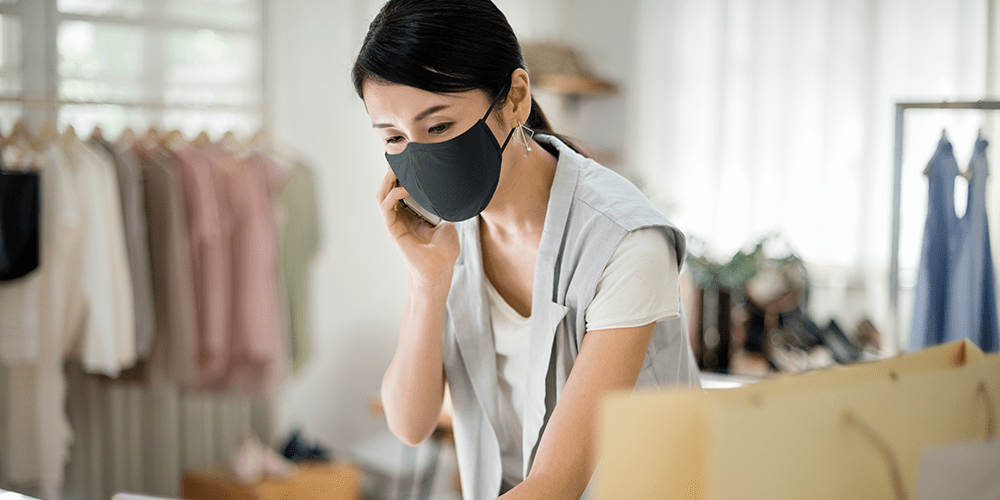 Best Pioneer Products for Retail
Intelligent retail businesses realize that their retail point-of-sale (POS) system is a critical component in the success of their operation. Retailers need an intuitive POS system that is easy to train new hires on and one that will automatically capture data about their sales, inventory, customers, and employees. The incorporation of touch technology will allow retailers to do this more efficiently and get them started on a path to enhancing their customer experience.
As more employees and customers grow accustomed to touch being a standard feature in electronics, businesses are now faced with bringing touch-enabled performance to the retail environment. In years past, touch panels were not nearly as responsive to the fast-moving world of retail; however, technology has dramatically improved since then. Today, a good touchscreen experience can lead to a higher level of customer engagement, retention, and increased positive sentiment toward the business, increasing the likelihood of purchase.
While online shopping has become increasingly popular in the last couple of years, a survey by IBM and the National Retail Foundation found that although Gen Z shoppers may have easy access to their devices – such as smartphones, tablets, and laptops – they actively prefer shopping at brick-and-mortar retailers as opposed to going online. As such, retailers need to keep up with trending POS strategies to keep customers engaged and happy.
Pioneer Products for Retail
Pioneer is a leading manufacturer of reliable and efficient touch solutions for retail. In an industry where the speed of processing a customer transaction can directly impact customer retention, Pioneer is known for delivering touch screen computers designed for high performance in a retail environment.
Built to be second nature to their users, Pioneer's retail touchscreen computers are designed for simplicity and ease of use to function as integral hubs of customer service for retail stores successfully. Pioneer's retail touchscreen solutions are built to streamline the daily operations of the most demanding, high-transaction point-of-purchase locations for virtually any retail establishment, including grocery, general, or specialty retail and convenience stores. Below are some of Pioneer's best products for retail and their respective specifications:
15" CYPRUS
A stylish and versatile solution for today's demanding applications.
Stylish and powerful solution for today's demanding applications
Runs Intel's Core technology
Screens are protected against liquid spills and last millions of touches
Versatile design
Longer shelf life (5 years)
2GB memory (up to 16GB)
15" StealthTouch II
State-of-the-art touchscreen computer with a hot-swappable battery.
Powered by Intel Quad Core or Core i5 processor
Fanless operation with Windows 10 ready
Dual-hinged stand allowing adjustable heights and viewing angles
Hot-swappable battery for uninterruptable operations or portable setups where power outlets are not available
15" S-Line II
A truly all-in-one with an integrated EPSON printer.
Integrated EPSON printer
Redefines all-in-one design
Reduces cable clutter and saves precious counter space
15? True Flat display
Designed for several applications including retail, restaurants, and self-ordering kiosks
16" ST3
Ultra-thin AIO.
Commercial-grade 15.6? all-in-one
Cutting-edge design
Integrates with many popular device options
Versatile and durable
As you can see, touchscreen solutions enhance the overall retail environment. They are the way of the future, but they also provide a plethora of valuable tools and features that will allow businesses to optimize their retail stores. As a result, Pioneer's products have the ability to increase sales and improve the overall shopping experience dramatically. To browse all Pioneer retail solutions, please click here.
About Pioneer Solution Inc.
Founded in 1994, Pioneer is headquartered in California with offices in Asia and distributors worldwide. We focus on designing and supplying integrated/embedded touchscreen solutions for multiple vertical markets, including healthcare, hospitality, retail, and industrial. Our products are designed to have a long shelf life (a minimum of 5 years) and serviceability (a minimum of 7 years). With our extensive engineering background, we can also work with our customers in designing a custom product from start until production, which may involve custom molding, system board engineering, laboratory or agency approval, assembly, and production. This expertise has resulted in numerous high-profile OEM projects.