Pioneer Launches New T3 Plus Tablet
Date Posted: April 10, 2019 / Category: News |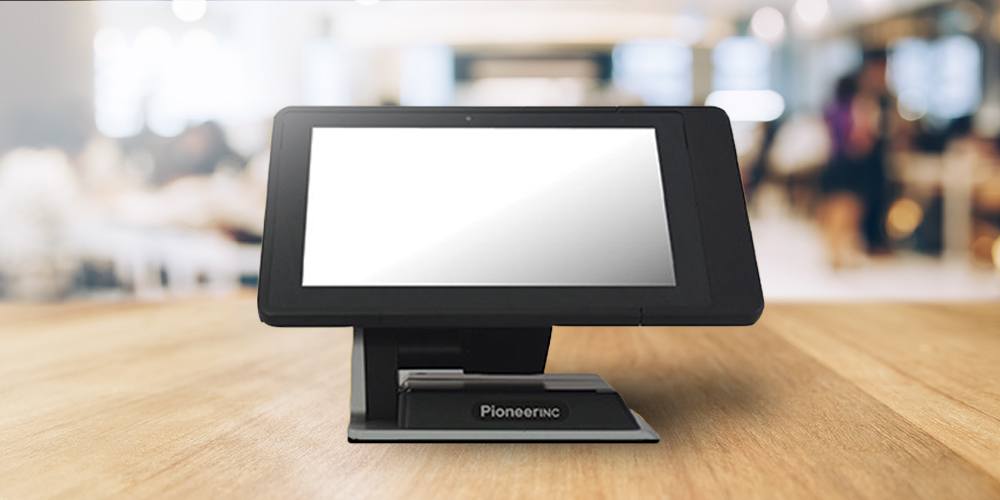 Pioneer is proud to announce the launch of their newest tablet: the T3 Plus.
The T3 Plus is a hybrid mPOS tablet that runs Android or Windows 10. It has a 10.1" display size and boosts its performance with more memory and storage space, plus a faster WiFi at 5GHz. Designed to provide portability and mobility, the T3P offers several mounting options and is detachable from its docking station.
For those applications that require multiple peripherals, the T3P's desktop base provides three (3) USB ports, a serial port, and a LAN network port. The T3P also offers several integrated peripheral options such as a Magnetic Stripe Reader (MSR), EMV, 2D barcode imager, fingerprint reader, RFID reader, and a second display (either a 2×20 customer display or 7" LCD).
If you are interested in learning more about the new T3 Plus tablet and other Pioneer products, please contact Pioneer today!
About Pioneer
Pioneer designs and manufactures a complete line of industry-specific all-in-one computers, touch screen monitors, kiosks, and tablets. Founded in 1994 and based in California, Pioneer manufactures its solutions from start to finish in the USA which are deployed in Retail, Hospitality, Factory Automation, Gaming, and Healthcare environments. Pioneer  has built an exceptional reputation with its customers and solution partners for superior flexibility and responsiveness to customer needs including short lead times, long product life cycles (minimum of 5 years), easy customization, and quick turnaround. Pioneer sells through qualified technology resellers throughout the US and globally.