December Employee Spotlight: Mariana Saldivar
Date Posted: December 16, 2020 / Category: News |
Market: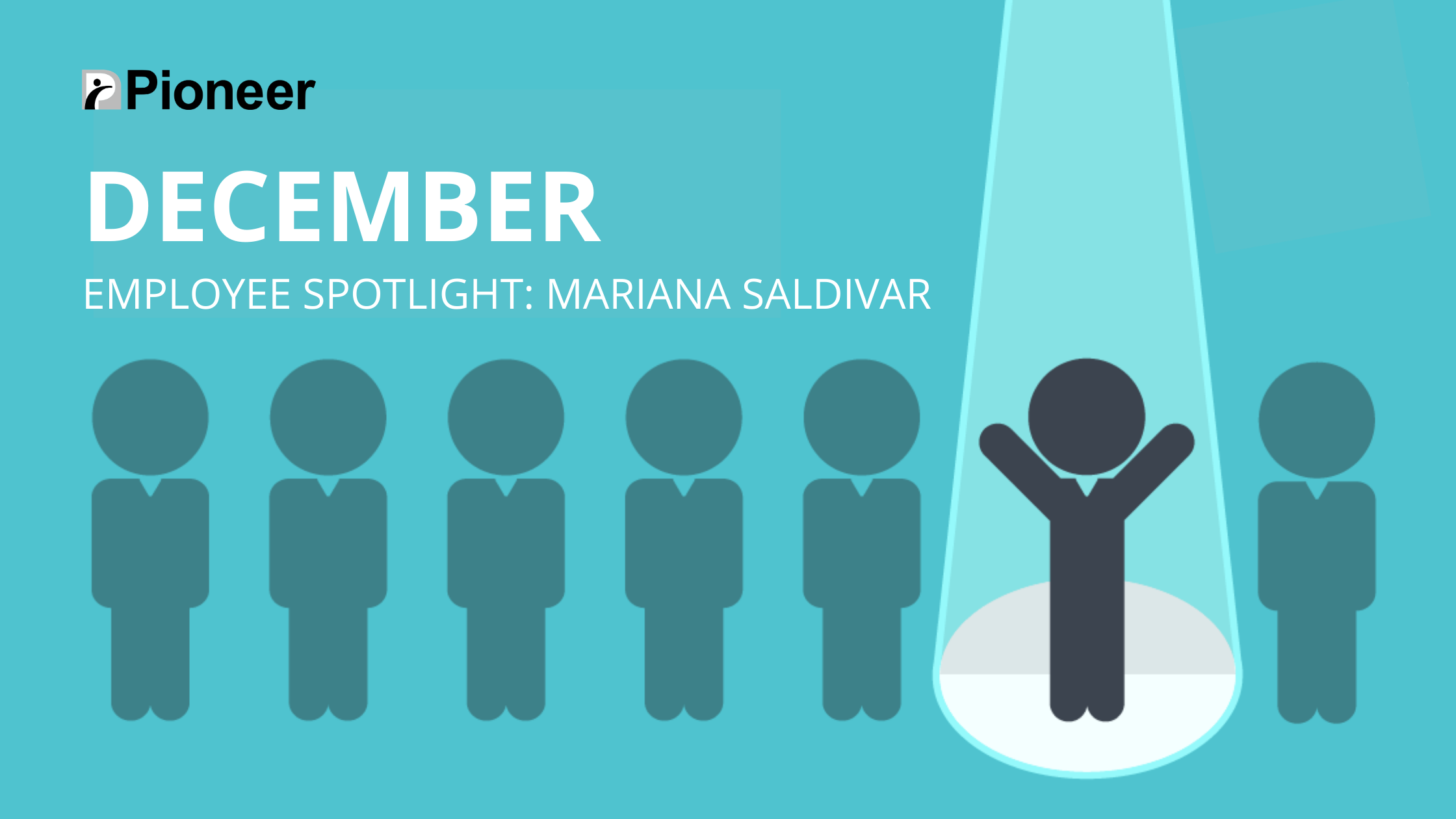 Pioneer is excited to announce Mariana Saldivar as our December employee spotlight! Mariana serves as Account Coordinator at Pioneer and has been with the company for three years now.
Although Mariana has only been with Pioneer for a few years, she has known many of the employees and leadership team for much longer than that. "My mother started working for Pioneer when I was 11, so I grew up going to the company Christmas parties and events like that," Mariana said. "I've known everyone for so long that they seem like family."
In her role as Account Coordinator, Mariana receives all purchase orders and works with the production team on the lead time for the orders. From there, she provides customers with status updates in regard to their orders. Mariana also answers any questions they might have about open orders.
Before joining the Pioneer team, Mariana did not have any prior experience within the touchscreen solutions market space. She contributes her success to those who took the time to teach and develop her into the person she is today. "I started out at Pioneer in the production areas which gave me the opportunity to really get to know our products," Mariana said. "When I had questions, everyone was extremely willing to guide me in the right direction."
When asked what she enjoys most about working for Pioneer, Mariana explained that she loves that she is constantly learning new things. She especially likes that she can expand her knowledge in both healthcare and retail on a daily basis.
In her free time, Mariana enjoys spending quality time with her friends and family. Her and her husband just recently purchased a house, so they have been busy remodeling it and making it feel like a home.
Thank you, Mariana, for all that you do at Pioneer!