Pioneer Stands Out as Premium Quality Point-of-Sale Equipment for SmartTab
Date Posted: September 29, 2021 / Category: Case Studies |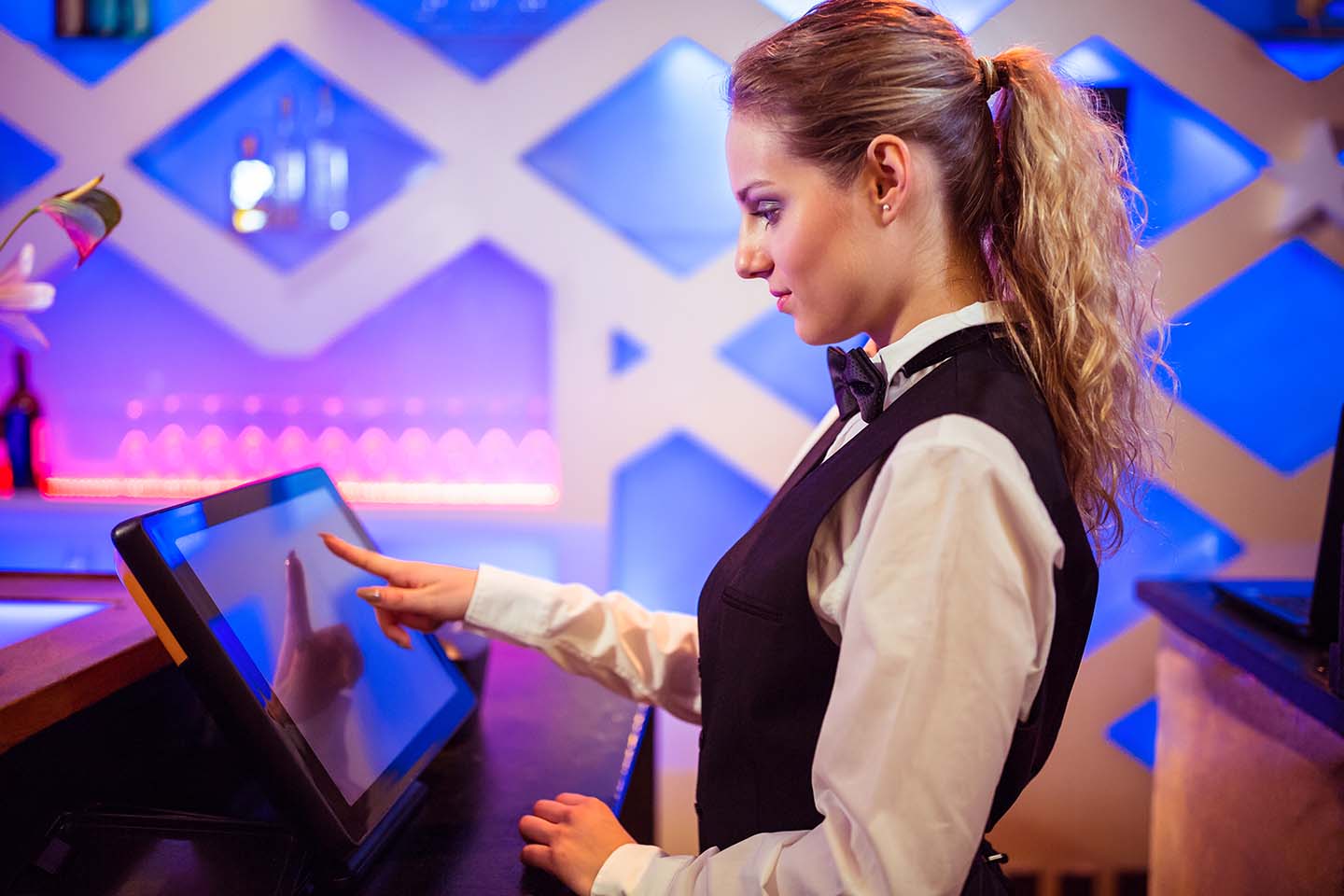 City of Industry, CA – September 28, 2021 – At Pioneer, we remain committed to our partners, which consist of value-added resellers (VARs), system integrators (Sis), and software vendors (ISVs). SmartTab is one organization that benefits from the use of Pioneer's industry-leading touchscreen solutions.
SmartTab has revolutionized the restaurant, bar, and nightlife service experience by offering innovative point-of-sale, business management, and customer payment solutions. They build long-term relationships with their clients to learn and grow with them. SmartTab leverages shared industry knowledge to deliver more efficient, effective, and secure interactions between the merchant and customer. Their innovative solutions move their clients forward and improve the customer experience.
According to Daniel Baron, Founder & CEO of SmartTab, deciding to acquire Pioneer's hardware was a significant one for him as he was a self-funded proprietor in the point-of-sale space at the time. "When we entered the market in 2010, we did an investigation on hardware providers. Pioneer stood out amongst several others as the premium quality point-of-sale equipment," he said. "In the first few years of being in business, I had other equipment sent to me that I attempted to install in other locations. Ultimately, it was a no-brainer for me to stay with Pioneer."
Daniel and the SmartTab team chose Pioneer because the equipment is robust, reliable, performs well in the field, and requires little to no maintenance. "We've always been comfortable knowing that it's not a premium we're paying in cost, rather a premium we're receiving in value that we can deliver to our clients," Daniel said. "That's Pioneer to us."
SmartTab primarily uses the 15″ resistive touchscreens; however, Pioneer has helped integrate swipers, EMV readers, fingerprint readers, and other compatible add-ons for them. According to Daniel, anyone who knows the industry well knows that moisture is usually an issue with touchscreens. Pioneer's resistive touchscreens have a flat infinity display with spill proof that is easy to clean and manage. Its resistive touch technology allows gloves (also good for infection control) or any objects to touch the screen, allowing them to support the high-volume, high-velocity workflow that SmartTab specializes in.
"Their touchscreens are precise, reliable, and durable. They work for a long time without disruption and don't need calibration or recalibration," he said. "Pioneer has also done a great job of giving us ownership over the equipment by allowing us to white label the products. Since our name is on it, we want it to be great, and I can say for certain that these products are tanks."
While SmartTab values the hardware itself, they also recognize and appreciate the rarity it is to work with a company like Pioneer. "I feel like I'm their only customer when I'm talking to them. When I was only ordering four stations, I was just as important to them as I am today, ordering over 100. You don't get that everywhere," Daniel said. "I really respect them. I've said it a dozen times and could say it over and over again because I truly believe it. They give me the confidence that they are an extension of my organization."
Despite the coronavirus pandemic, SmartTab continues to prosper and is looking forward to the future. They view Pioneer as a key contributor to that success. "Pioneer is consistently on their game, and we're happy to call them a partner."
About Pioneer Solution Inc.
Founded in 1994, Pioneer is headquartered in California with offices in Asia and distributors worldwide. We focus on designing and supplying integrated/embedded touchscreen solutions for multiple vertical markets, including healthcare, hospitality, retail, and industrial. Our products are designed to have a long shelf life (a minimum of 5 years) and serviceability (a minimum of 7 years). With our extensive engineering background, we can also work with our customers in designing a custom product from start until production, which may involve custom molding, system board engineering, laboratory or agency approval, assembly, and production. This expertise has resulted in numerous high-profile OEM projects.