The New StealthTouch II from Pioneer
Date Posted: December 9, 2016 / Category: News |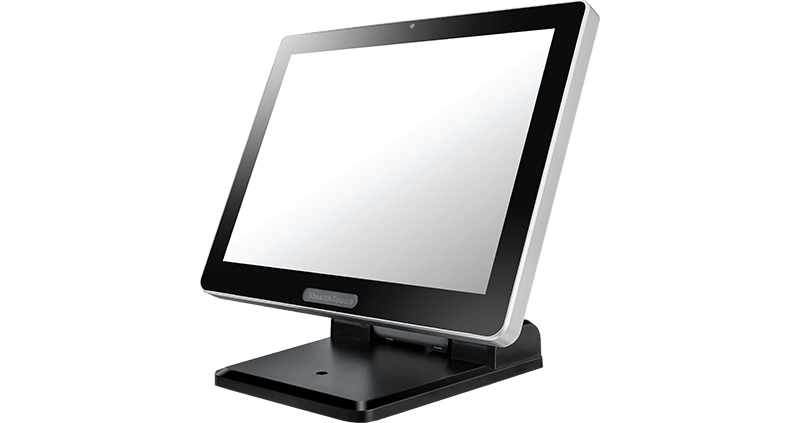 The new StealthTouch II from Pioneer sets a new standard for portability. The 15" all-in-one with a hot-swappable battery, 5200mAh or 13400mAh allows you to set it up at any location without restriction to power outlets. The battery also provides uninterruptible operation in the event of power loss.
The StealthTouch II supports several integrated peripherals, including magnetic stripe reader, smart card (EMV) reader, biometric, 2-line display, and 10" display. Also, an external battery charger is available to charge 4 batteries at once.
Key Features
Powered by Intel Quad Core or Core i5 processor
Fanless operation with Windows 10 ready
Dual-hinged stand allowing adjustable heights and viewing angles
Hot-swappable battery for uninterruptible operations, or portable setups where power outlets are not available
"The StealthTouch II was designed from input directly from our customers and industry experts. It has a sleek and modern look, and is rugged to withstand harsh and demanding environments," said Gee Singgih, CEO of Pioneer, Mr. Singgih went on to say that, "With its long shelf life (a minimum of 5 years), the StealthTouch II will help lower your total cost of ownership."
If you are interested in learning more about the StealthTouch II or any other Pioneer products, please contact Pioneer today.
About Pioneer 
Pioneer designs and manufactures a complete line of industry specific all in one computers, touchscreen monitors, kiosks, and tablets. Founded in 1994 and based in California, Pioneer  manufactures its solutions from start to finish in the USA which are deployed in Retail, Hospitality, Factory Automation, Gaming, and Healthcare environments. Pioneer has built an exceptional reputation with its customers and solution partners for superior flexibility and responsiveness to customer needs including short lead times, long product life cycles (minimum of 5 years), easy customization, and quick turnaround. Pioneer sells through qualified technology resellers throughout the US and globally.