November Employee Spotlight: Joanna Saldivar
Date Posted: November 30, 2021 / Category: News |
Market: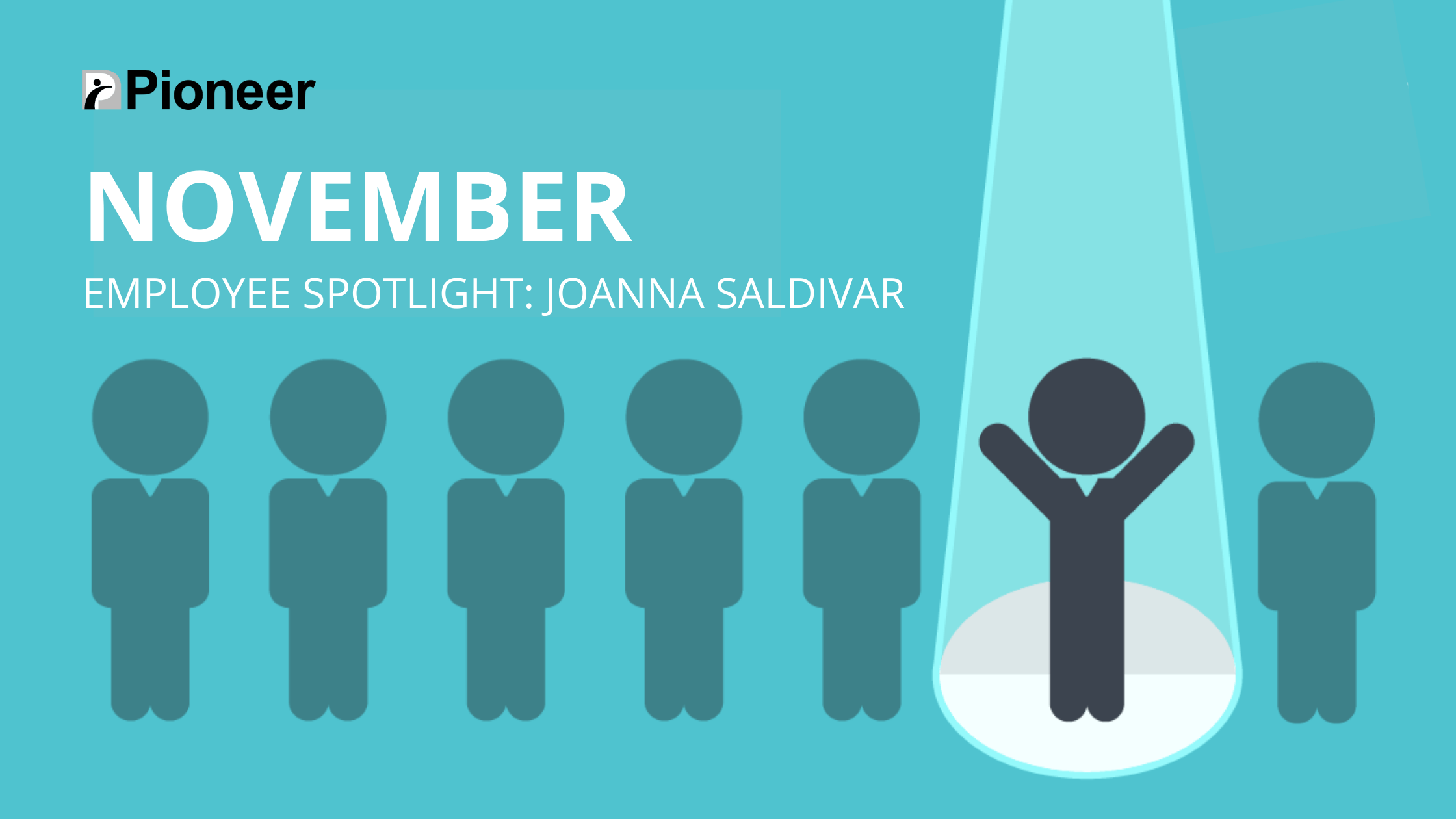 Pioneer is excited to announce Joanna Saldivar as our November Employee Spotlight! Joanna serves as Assembly Team Leader and has been with the company for 15 years.
In her role as Assembly Team Leader, Joanna receives work orders and builds them out. She and her team inspect that all components are of great quality and meet expectations. She is an excellent leader and goes above and beyond for our team and our customers daily. Joanna is known for her strong attention to detail and keeping her team motivated to perform to the best of their ability.
According to Joanna, her favorite part of her job is being encouraged to make suggestions when she thinks something can be improved. "Pioneer is a great place to work because they challenge you, but at the same time, you don't feel pressured or overly stressed," she said.
In her free time, Joanna enjoys crafting and cooking new dishes. She is also a big fan of horror and action films, so she spends time indulging in those movies whenever she gets the chance.
Joanna, congratulations, and thank you for being our November Employee Spotlight! We're so proud of you and the rest of the Pioneer team, who work hard and take such good care of our customers. We look forward to many more years together!
About Pioneer Solution Inc.
Founded in 1994, Pioneer is headquartered in California with offices in Asia and distributors worldwide. We focus on designing and supplying integrated/embedded touchscreen solutions for multiple vertical markets, including healthcare, hospitality, retail, and industrial. Our products are designed to have a long shelf life (a minimum of 5 years) and serviceability (a minimum of 7 years). With our extensive engineering background, we can also work with our customers in designing a custom product from start until production, which may involve custom molding, system board engineering, laboratory or agency approval, assembly, and production. This expertise has resulted in numerous high-profile OEM projects.