Why Having the Right Point of Care (POC) Devices is Essential for CMS's New Patient Driven Payment Model (PDPM)
Date Posted: March 22, 2019 / Category: Insights |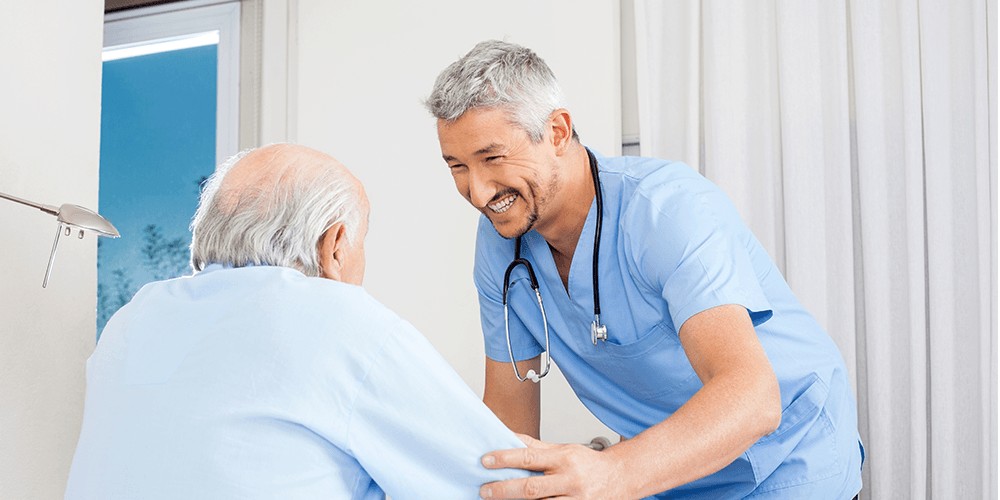 In the senior care industry, one of the biggest topics of conversation lately has been the new Patient Driven Payment Model (PDPM) from the U.S. Center for Medicaid and Medicare Services (CMS).
On October 1, 2019, skilled nurse facilities (SNFs) will be required to use this case-mix classification model in order to classify SNF patients in covered Part A stays.
PDPM in a Nutshell
The new PDPM is replacing the RUG-UV scores as a reimbursement model. Currently, there's a heavy reliance on therapy minutes as it relates to care; moving forward, the importance will be centered around the actual care provided and the positive health outcomes of the patient.
CMS explains that "PDPM eliminates [the incentive of SNF providers furnishing therapy regardless of a patient's needs, goals, or characteristics] and improves the overall accuracy and appropriateness of SNF payments by classifying patients into payment groups based on specific, data-driven patient characteristics, while simultaneously reducing administrative burden on SNF providers."
Unlike RUG-IV, which assigns patients to different therapy payment groups based on the volume of therapy services, PDPM uses what CMS calls "clinically relevant factors" to determine what Medicare payments should be.
These factors include each individual patient's unique needs, goals, and characteristics, which can fall under different types of therapy: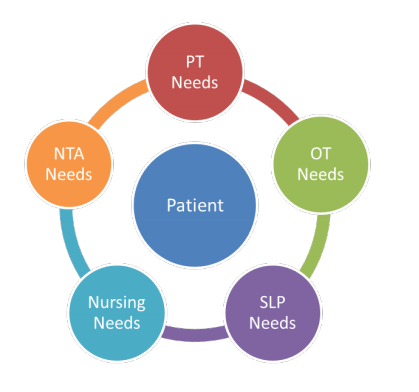 The Importance of Accurate Care Documentation in PDPM
It is more important than ever for facilities to accurately record what care is being provided. We're seeing a shift from the volume of therapy services counting to a need for real-time point of care (POC) documentation of activities of daily living (ADLs).
That's because under PDPM, Medicare reimbursement is now driven by ADLs and, inherently, POC documentation.
Since POC documentation consists of the real-time capturing of ADLs, it is crucial that healthcare providers have the technology that is built to support their specific needs.
For more information on how your organization can achieve Real-Time Clinical Documentation and Predictably Successful Outcomes®, contact the Clinical Workflow Experts at Pioneer Solution!
3 Main Components POC Devices Should Have
In general, POC devices should consist of a few crucial components – especially in light of PDPM's incoming changes:
1) Medical Grade
Unlike consumer-grade devices, medical grade devices are built specifically for healthcare environments. They are designed to meet the rigorous demands of targeted clinical workflows like ADL capture and EMAR to achieve dependable results related to each application.
Capable of providing maximum dependability under continuously heavy-duty cycles, they have come to be recognized by the long-term and post-acute care (LTPAC) industry as a best practice for achieving predictable and successful EMR outcomes.
Anti-microbial coatings on touchscreens and sealed keyboards mean that they are dust- and spill-proof and can be cleaned with medical grade cleaners with no damage to the hardware.
Key Takeaway: Medical grade POC devices enable healthcare workers to capture POC documentation in any specific environment and in any kind of workflow.
2) Technology that is as Mobile as You
POC devices usually fall into one of three camps:
Kiosks (Wall-Mounted Medical Grade Touchscreens)
Handheld Medical Grade Tablets
Workstations on Wheels
All three offer different advantages for ADL Capture in senior care. It's important to choose devices that meet certain characteristics and will provide consistent and favorable outcomes in your facility. A POC device which offers predictable successful outcomes is defined as one that will work how you need it, where you need it, and when you need it 99.9% of the time.
For kiosks, it's recommended that you look for solutions that provide a stable and predictable charting portal for clinicians while maximizing durability, cleanability, patient privacy, and efficiency.
Meanwhile, a best practice for choosing tablets is to look for medical grade devices that include a system of wall-mountable power stations that can be easily accessed by CNAs and incorporated into their mobile workflows.
Lastly, for work stations on wheels, selecting a technology with a hot-swappable battery system is essential to avoid uninterrupted workflows. We understand the battery limitations of a laptop and issues of risking patient safety and violating ADA regulations when carts end up stationary in the hallway till the laptop is charged.
Hot-swappable battery systems offer two major advantages: they provide 24/7 mobility, and with the elimination of cables, greatly reduce patient risks from falls to trips.
Key Takeaway: Medical grade POC devices – when chosen correctly – can enable nursing staff to document ADLs and perform MedPass accurately, in real-time and consistently, 24/7.
3) Risk Management and Compliance
Protecting patient information arguably requires a multifaceted approach. One important component is the use of privacy filters with computer screens that are used in common areas such as hallways to prevent the unwanted viewing of patient data during documentation.
Researching and selecting POC devices that secure data ports and offer embedded privacy filters are effective ways to help ensure patient privacy, protect vulnerable data, and minimize risks for exposure to legal issues.
Key Takeaway: By selecting medical grade POC devices with already-embedded HIPAA privacy filters and secure or hidden data ports, providers can not only ensure that workflow is efficient, but also that their patients' data is being protected per HIPAA regulations.
Conclusion
With the introduction of PDPM, providers will need to have accurate and real-time information about the care provided to their residents in order to not miss out on any reimbursements.
Pioneer's medical grade solutions enable that. Because our medical grade computers, tablets, and mobile work stations (i.e., work stations on wheels) are designed for clinical workflows, are battery-powered to allow for 24/7 mobility, and include HIPAA compliant embedded privacy screens, they are the ideal solution you need to prepare for PDPM and be successful.