January Employee Spotlight: Johnson Tan
Date Posted: January 11, 2022 / Category: |
Market: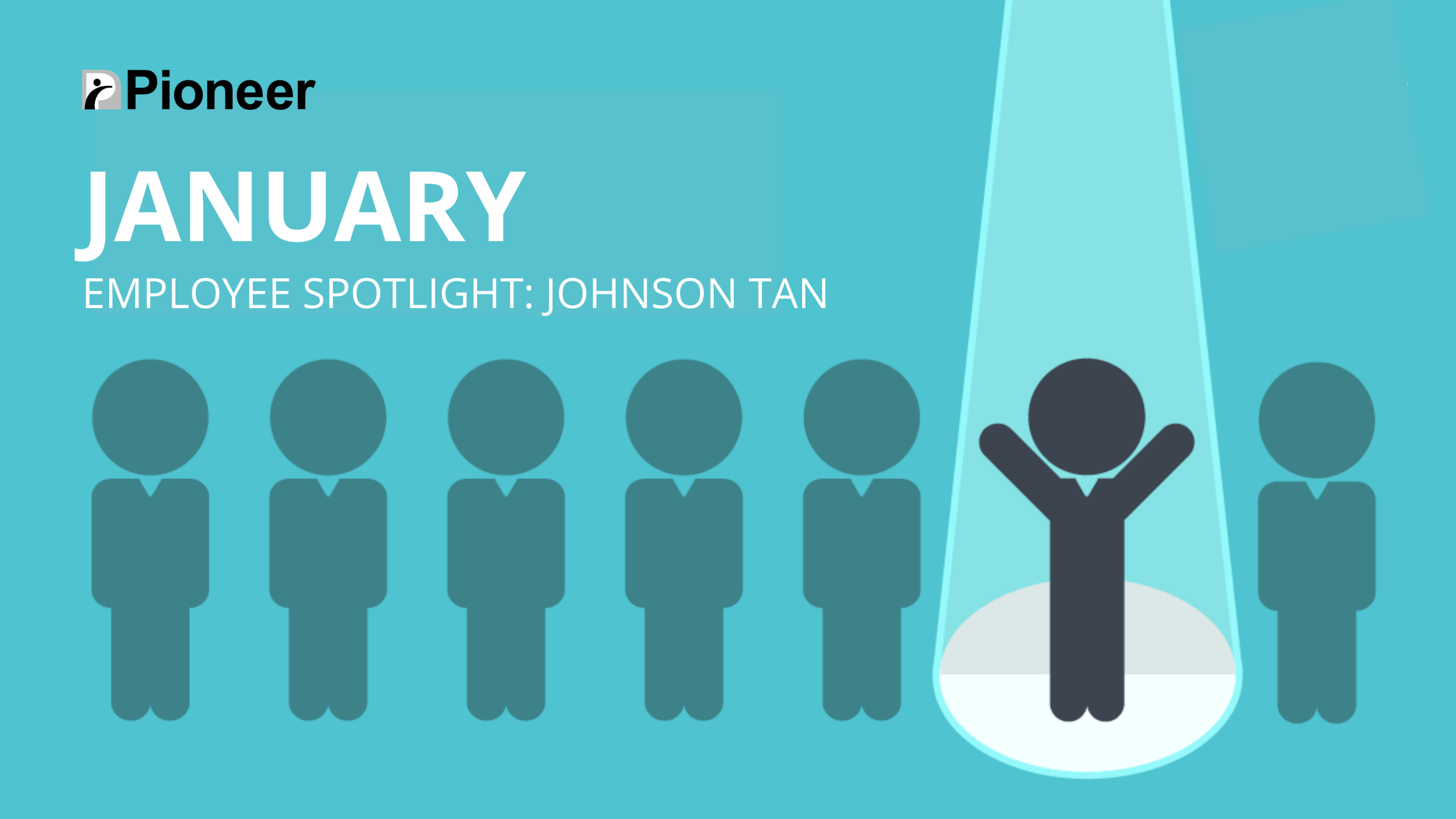 Pioneer is excited to announce Johnson Tan as our January Employee Spotlight! Johnson serves as VP of Operations at Pioneer and has been with the company for 18 years.
In his role, Johnson is responsible for overseeing the day-to-day operations at Pioneer's headquarters, which includes seven departments: Production, QA, Support, Logistic, Warehouse, IT, and Regulatory. Johnson usually starts his day by checking on Pioneer's production shipment schedule, ensuring what is being promised to the customer is scheduled and shipped without any issue.
From there, he does a complete factory walk-through, making sure all personnel is in place, including processes, computers, and machinery, are running smoothly. Johnson spends a portion of his days meeting with both customers and the sales team and attending a weekly status meeting with his team to discuss product quality, new product development, and continuous improvement processes. He is also responsible for working with team leaders and supervisors for any issue that may arise and coordinating with his counterparts in Asia.
Johnson's background is in aerospace engineering; however, he found his niche in operations management and went on to get his master's degree in Engineering Management. "I enjoy working with people who really care for the product we promise our customers we will deliver," he said. "I love the problem-solving aspect of my job and being able to catch the problem early on before it gets out. I take pride in pushing our quality product that will last for years."
According to Johnson, the Pioneer team is a very tight-knit group of people. "Most of us have been here for over ten years and have developed a great rapport with each other, which makes working at the organization a smooth and efficient experience," he said.
In his free time, Johnson enjoys hiking and cooking. Johnson, congratulations, and thank you for being our January Employee Spotlight! We're so proud of you and the rest of the Pioneer team, who work hard and take such good care of our customers. We look forward to many more years together!
About Pioneer Solution Inc.
Founded in 1994, Pioneer is headquartered in California with offices in Asia and distributors worldwide. We focus on designing and supplying integrated/embedded touchscreen solutions for multiple vertical markets, including healthcare, hospitality, retail, and industrial. Our products are designed to have a long shelf life (a minimum of 5 years) and serviceability (a minimum of 7 years). With our extensive engineering background, we can also work with our customers in designing a custom product from start until production, which may involve custom molding, system board engineering, laboratory or agency approval, assembly, and production. This expertise has resulted in numerous high-profile OEM projects.