FoodTronix & Pioneer Solution Bring La Cima Mexican Cuisine an Affordable, Durable POS Installation
Date Posted: April 15, 2019 / Category: Case Studies |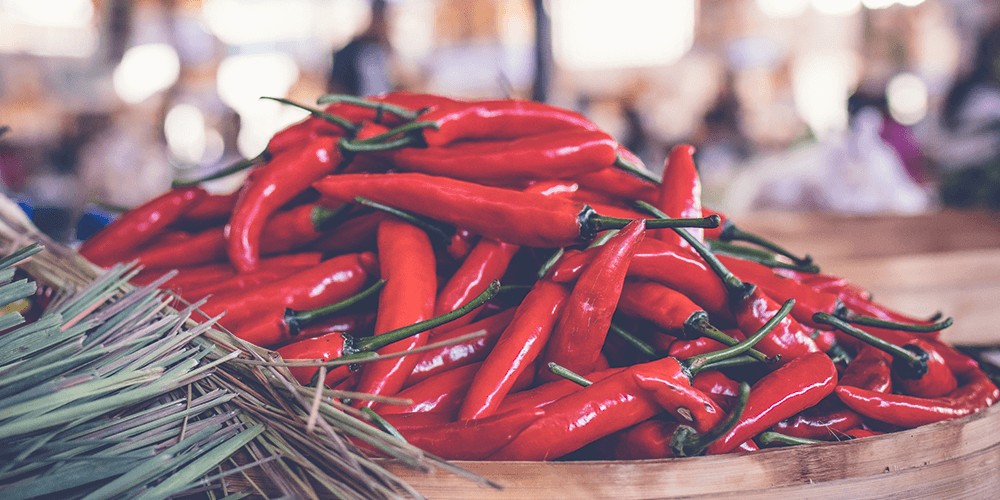 Voted the #1 restaurant in Cleburne, Texas, by TripAdvisor, La Cima Mexican Cuisine is the place to go if you're looking for mouth-watering, authentic Mexican food in northcentral Texas.
But before they worked with local ISV FoodTronix for a point of sale (POS) installation for their second location, La Cima was stuck between a cactus and a hard place.
They were locked into a contract with a credit card company that provided poor customer service and kept raising their prices to the extremes. It was clear that it was time to make a change.
The answer came through FoodTronix.
FoodTronix Restaurant Management System (RMS): Affordable, Easy-to-Use Solution
Unlike the credit card company La Cima had previously worked with, FoodTronix specializes in affordable software for small, locally-owned restaurants like La Cima and provides personalized customer service to every one of their clients.
FoodTronix is also one the last longstanding, payment processor-friendly POS systems that haven't been purchased by a major credit card firm, so La Cima was able to upgrade their systems without breaking the bank.
In fact, for the POS integration portion, they don't have to pay any additional transaction fees (even for EMV), which really appealed to La Cima.
Why FoodTronix Chose to Work with Pioneer
"When it came to hardware, we were looking for a 'street fighter' that could compete with the credit card-acquired systems that were 'free,'" said FoodTronix Owner CJ Winslow. "The competitive advantage that Pioneer brought to the table was price; the hardware looks good for the price point."
"Pioneer gave us the ability to offer great systems which compete head-to-head with other systems," Winslow continued. "They enabled us to be able to compete on that level and better serve the unique needs of our customer base."
For their installation, FoodTronix installed four state-of-the-art Pioneer all-in-ones programmed with their Restaurant Management System (RMS) software.
Results of the Installation
"Pioneer's hardware is excellent," Winslow stated. "It has a solid stand, both feels – and is – high-quality, includes a good MSR, and was solid and sturdy for the customer."
La Cima's new hardware/software solution was not only more cost-effective than their previous system, but it also had more functionality.
"We've ruined them for other POS systems because of our service and the extreme simplicity and relevance of our application," he explained. "In our space, now that all these credit card guys are jumping in, they're trying to make one POS fit every hole. Most of the time, their software solutions are overly complex and almost impossible for restaurant owners to administer, whereas our system is intuitive and easy to use."
La Cima's second location now has the durable hardware and robust restaurant software they need to serve their ever-growing clientele. In fact, they loved the solution so much that they're working with FoodTronix to totally upgrade their POS systems at their first location!
About Pioneer Solution
Pioneer designs and manufactures a complete line of industry-specific all in one computers, touch screen monitors, kiosks, and tablets. Founded in 1994 and based in California, Pioneer manufactures its solutions from start to finish in the USA which are deployed in Retail, Hospitality, Factory Automation, Gaming, and Healthcare environments. Pioneer has built an exceptional reputation with its customers and solution partners for superior flexibility and responsiveness to customer needs including short lead times, long product life cycles (minimum of 5 years), easy customization, and quick turnaround. Pioneer sells through qualified technology resellers throughout the US and globally.
About FoodTronix

The concept of FoodTronix was established in Grapevine, Texas in 2001, when several programming graduates went to a restaurant and stood in line too long. After learning the restaurant had no technology implemented, the graduates formed a consulting task force to determine what could make a restaurant run better. From this taskforce, the FoodTronix suite of products was developed.
FoodTronix's mission is to glorify God in their daily efforts as they offer independent and family-operated restaurants with affordable ways to streamline their operation. FoodTronix leads restaurants into symbiotic operations with meaningful POS technology at affordable prices, helps generate confidence for restaurant owners to understand the value technology has to offer, and continues to develop solutions that will improve restaurant operations.