Thai Restaurant Gets a Sleek, Cost-Effective Solution with Help from SW Merchant Services Group & Pioneer
Date Posted: June 5, 2017 / Category: Case Studies |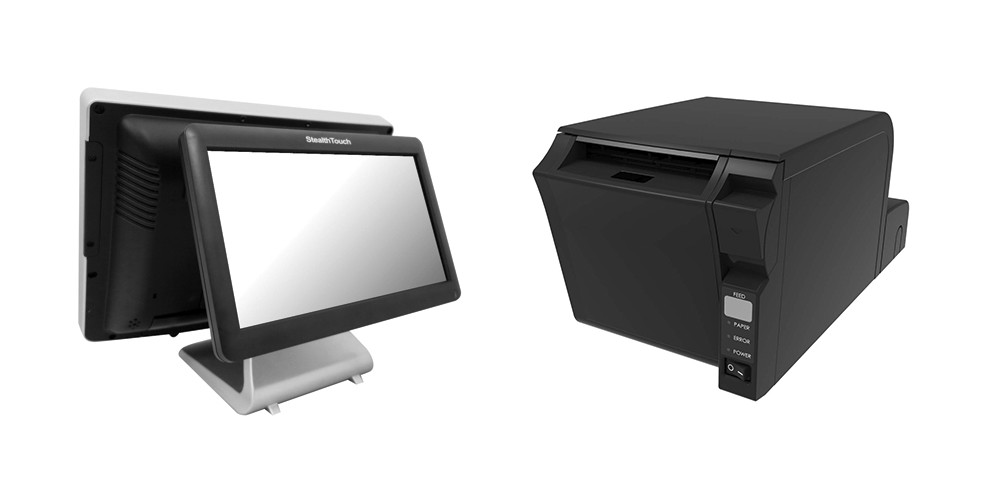 Let's be honest: Thai food is absolutely delicious.  From spring rolls to tom yum soup to pad Thai, is it any wonder that Thai restaurants are so popular in the U.S.?
Sunland, Calif.-based Rice Avenue Thai Cuisine Inc. is a bit unique in that it not only serves Thai staples, but distinct food from the four major culinary regions of Thailand.  So, when they were looking for a new POS system, they were seeking one that was as unique as their offerings and would complement their operations.
"They wanted a sleek POS system that was also affordable," said Valerie Ha from SW Merchant Services Group, a local credit card processing company.  "They also wanted a system to keep track of their sales.  It was more efficient than handwritten orders."
Working with SW Merchant Services Group, Rice Avenue Thai Cuisine was outfitted with one new POS system, two printers, and Aldelo software.
All of the hardware was provided by Pioneer including:
And what were the results?
"Our client benefitted from the sleek, modern look that they wanted without having to overspend on a POS system," Ha said.  "It improved productivity and accuracy.  It [also] helps improve efficiency for the customer in that [the] new system runs smoother and faster. The printers have been very reliable as well."
So, the next time you're in southern California and in the mood for curry noodles, fried rice, or Thom Kha, definitely stop by Rice Avenue – and check out our hardware in action!
About Pioneer
Pioneer designs and manufactures a complete line of industry specific all in one computers, touch screen monitors, kiosks, and tablets. Founded in 1994 and based in California, Pioneer  manufactures its solutions from start to finish in the USA which are deployed in Retail, Hospitality, Factory Automation, Gaming, and Healthcare environments. Pioneer has built an exceptional reputation with its customers and solution partners for superior flexibility and responsiveness to customer needs including short lead times, long product life cycles (minimum of 5 years), easy customization, and quick turnaround. Pioneer sells through qualified technology resellers throughout the US and globally.
About SW Merchant Services Group
Founded in 2006, SW Merchant Services Group is a credit card based payment processing services to small and medium sized merchants located across the United States. You can depend on us for low fees and excellent services.
SW Merchant Services Group provides you with the best payment processing solutions for your business. We are able to offer the most cost-effective rates, finest processing solution, and a variety of merchant services focusing on your individual business needs.
Our products are designed to process many types of payments including Debit and Credit Cards for Visa®, MasterCard®, Discover®, Check Guarantee Services, and Payment Gateway Services for Internet merchants, Gift and Loyalty Card Solutions, and POS (Point-Of sale) Systems.