February Employee Spotlight: Mariana Saldivar
Date Posted: February 28, 2022 / Category: News |
Market: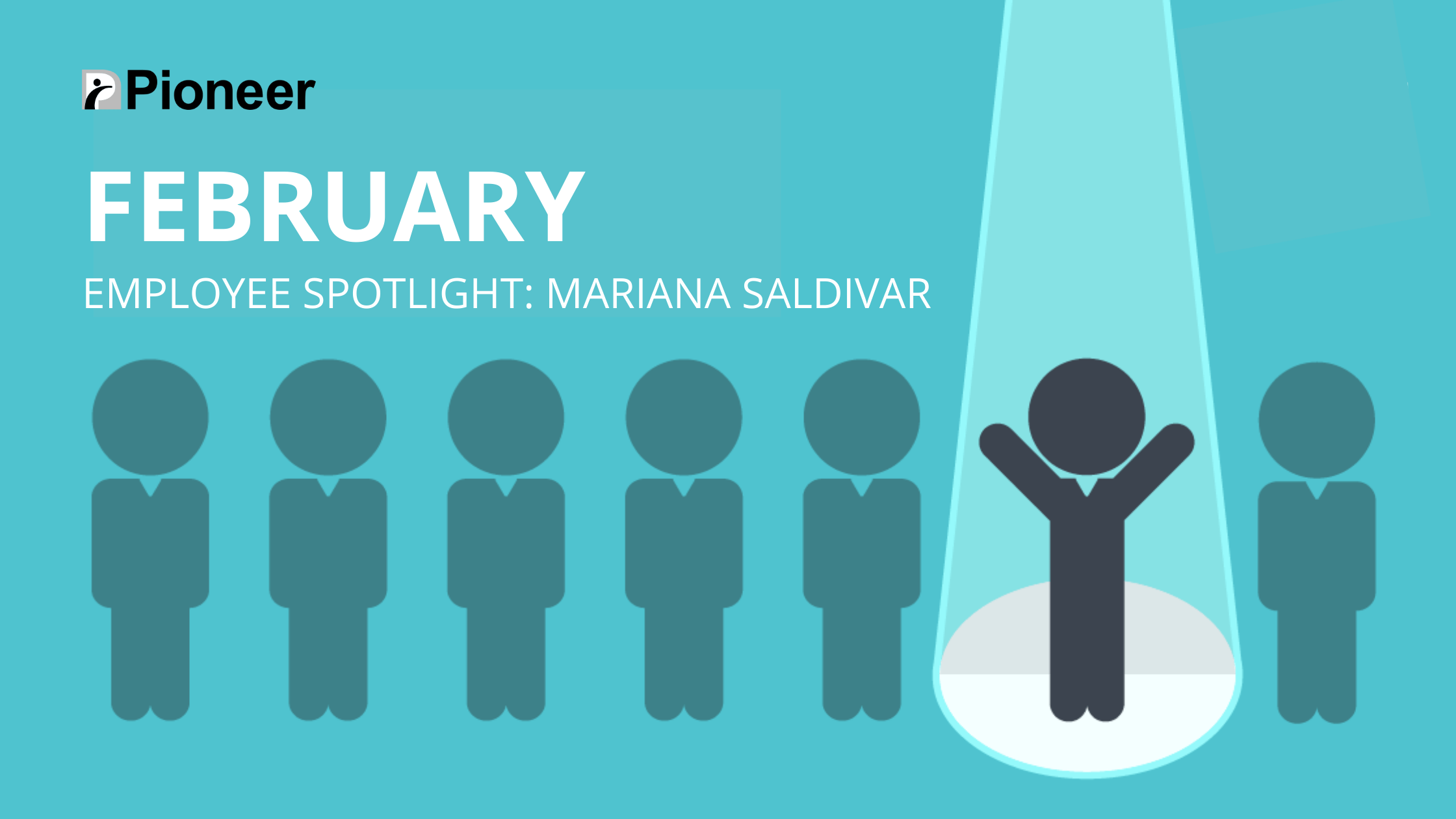 Pioneer is excited to announce Mariana Saldivar as our February Employee Spotlight! Mariana serves as Business Development Representative – Healthcare and has been with Pioneer for five years.
Mariana's day-to-day at Pioneer begins with going through and responding to emails. Her role in the HC team is to provide sales support to the Pioneer field sales. This includes providing internal support that involves email and phone contact with VARs and End Users and account follow-ups, and participating in sales calls.
As far as her education and career background, Mariana didn't have any experience or prior knowledge with integrated/embedded touchscreen solutions when working as an Account Coordinator for Pioneer. "I began working in the production area, and one day I was called in to see if I would be interested in taking the role as an Account Coordinator, and right away, I said yes," she said. "I was in that position for about four years, and this year, I was given a chance to do the role of a Business Development Representative for Healthcare."
Mariana has far exceeded our expectations and excelling in her new role. According to Mariana, her favorite part of her new position and Pioneer, in general, is having the opportunity to participate in sales calls. "Pioneer is a big family. So many of the employees have been here for years, so it's nice being able to work together," she said. "The products are amazing, and we are always working to make sure the customer gets exactly what they need."
Mariana enjoys the culture of Pioneer, and when asked what the craziest thing she's seen at the company is, she said it's the Halloween costumes everyone comes up with for the yearly costume contest. In her free time, Mariana loves to read. "Any downtime I get, or when my daughter is taking a nap, I like to sit down and read. It helps to relax me and take my mind off things," she said. Her favorite tv series is 'Breaking Bad,' and her favorite teams are the LA Dodgers, LA Lakers, and the Dallas Cowboys.
Congrats, Mariana!
About Pioneer Solution Inc.
Founded in 1994, Pioneer is headquartered in California with offices in Asia and distributors worldwide. We focus on designing and supplying integrated/embedded touchscreen solutions for multiple vertical markets, including healthcare, hospitality, retail, and industrial. Our products are designed to have a long shelf life (a minimum of 5 years) and serviceability (a minimum of 7 years). With our extensive engineering background, we can also work with our customers in designing a custom product from start until production, which may involve custom molding, system board engineering, laboratory or agency approval, assembly, and production. This expertise has resulted in numerous high-profile OEM projects.