The 15″ Mobile AIO is a purpose-built medical grade mobile computer that allows the clinicians to work more efficiently over the use of laptops. During daily documentation tasks, a laptop needs to be plugged onto the wall for charging, thus interrupting the workflow. The 15″ Mobile AIO's RXchange® hot-swappable battery system will provide a 24/7 mobile computing, virtually eliminating the need to plug in for charging.
The 15″ Mobile AIO screen can withstand millions of touches and is built to protect against liquid spills and sprays. Its enclosure contains an advanced anti-microbial additive to prevent the growth and spread of surface micro-organisms and bacteria, and it can accommodate aggressive hospital grade cleaners without harming the screen and enclosure.
The embedded HIPAA Privacy Filter on the 15″ Mobile AIO makes protecting patient data easier, allowing only the person standing directly in front of the screen to see the information while concealing views from other angles. The Privacy Filter is embedded behind the LCD screen, so there is neither wear nor interference with the touch functionality.
The 15″ Mobile AIO can be configured with many accessories including: a wireless keyboard and mouse, badge reader, biometric reader, proximity reader, barcode scanner, and wireless network.
Model
15″ Mobile AIO
Display Size
15″, 1024×768 max. resolution
Dimensions WxDxH
14.2×11.5×2.3 inches / 359x292x59 mm
Weight (without battery)
9.6 lbs / 4.4 kgs
Touchscreen
Yes
Anti-Microbial Additive
Yes (embedded)
HIPAA Privacy Screen
Embedded (optional)
Spill Proof
Yes, IP65 on the front panel
Processor
Intel Quad Core J1900 2GHz, or i5 2.2GHz
Memory
4GB or 8GB
Storage
Solid State Drive (SSD) or Hard Drive
Operating System
Windows 7, Windows 8.1, Windows 10, Linux
TPM
Optional
Network/Ethernet
Intel 10/100/1000 BaseT
WiFi (optional)
Intel RF802.11ac
Bluetooth (optional)
Intel 4.0
USB Ports
6 (2x USB 2.0, 4x USB 3.0)
PoweredUSB
1 x 12V, 1 x 24V
Serial Ports
2
External (2nd) VGA
Yes, Dual View
Speakers (optional)
2 Watts, Stereo
Bezel Color
White (Black option)
Mounting
Wallmount or VESA 100
LCD Arm, Desktop Stand, and Cart are sold separately
Security Lock
Kensington Microsaver
Dimensions (WxHxD)
No Battery: With Battery:
Operating Environment
0°C to 40°C, 20% to 80% Humidity
Battery
5200mAh, or 13,400mAh
Power Supply
150W, AC 100-240V
Warranty
3 years
Certifications
FCC A, CE, EN50522, EN60601
Integrated Device Options
Magnetic Stripe Reader, Smart Card Reader, Biometric, RFID, Webcam
RFID/NFC Reader
Webcam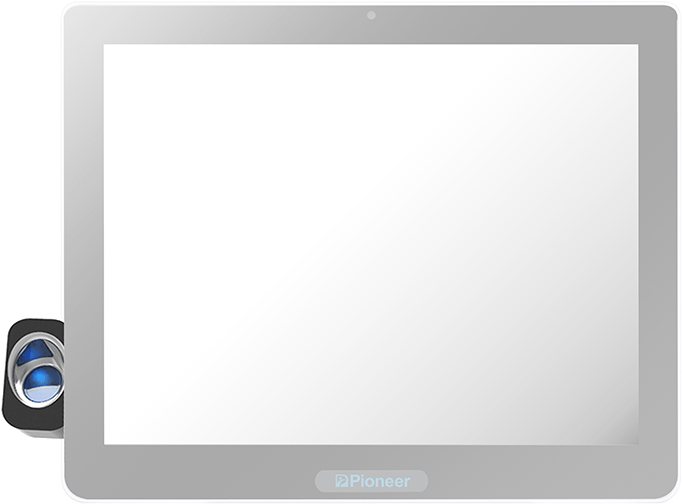 CT15M Biometric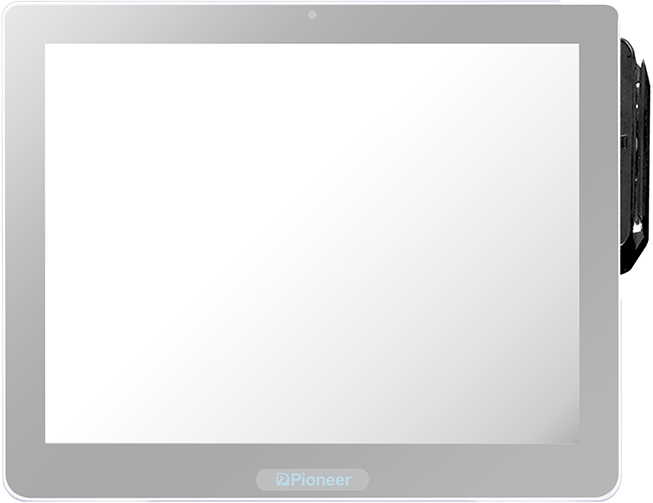 CT15M Magnetic Stripe Reader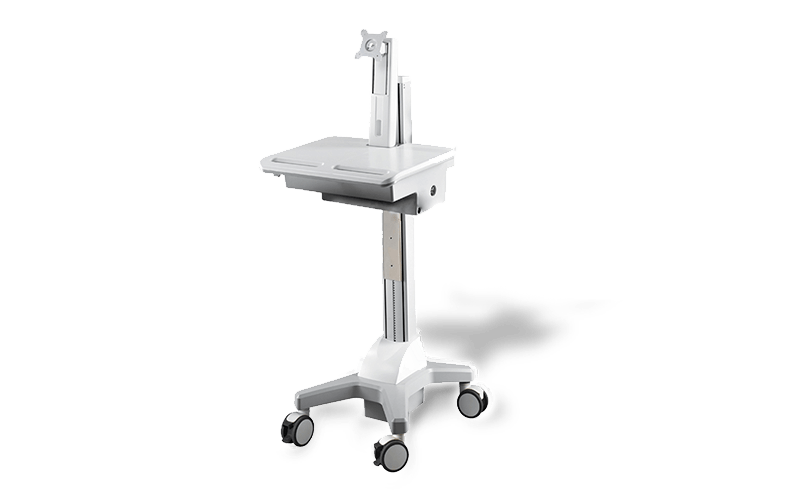 Work Station on Wheels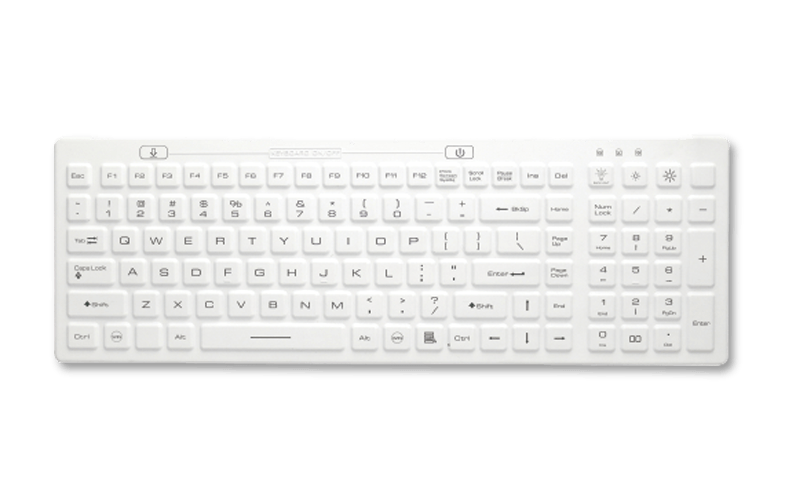 Washable Keyboard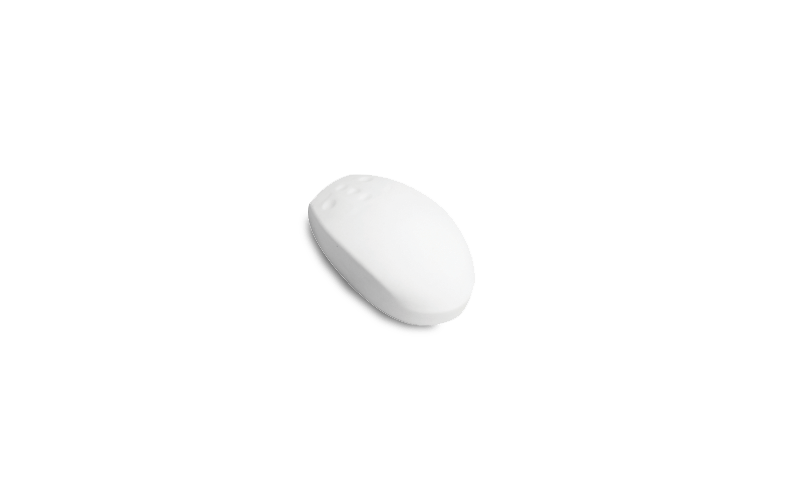 Washable Mouse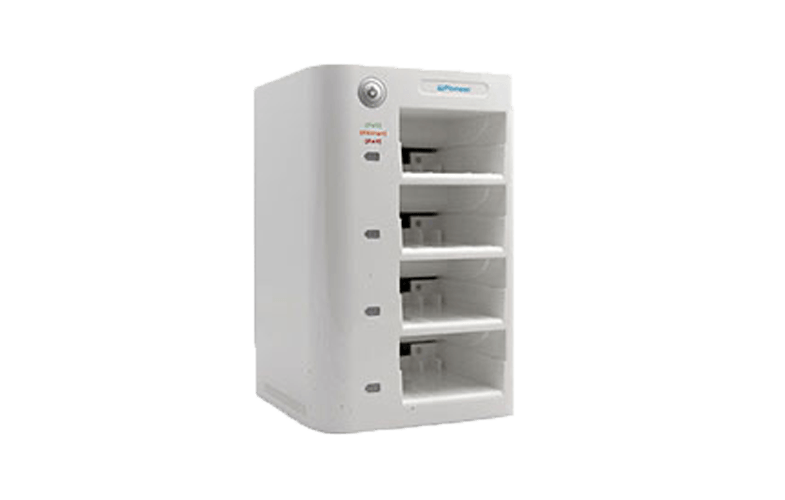 Mobile Charging Bay with Batteries
Batteries
Extended Warranty