See you at RetailNOW 2017 – Booth #531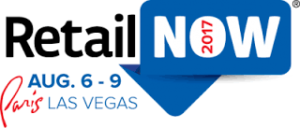 Pioneer Solution will be exhibiting in booth #531 at the upcoming RSPA RetailNOW® 2017 from Monday, August 7 – Tuesday, August 8, 2017 at the Paris Hotel in Las Vegas, NV
Partner Conference (Lunch and Learn) on Monday, August 7th 12:00 PM (Add to Calendar
)
Come join us for a Lunch and Learn about upcoming new products for the mPOS and EMV solution.
Please Use the form below to sign up for the Pioneer Solution Partner Conference (room location to be emailed prior to the show):
* = Required
EXPO Monday, August 7th 3:30-7:00 PM (Add to Calendar
)
Definitely don't miss visiting Pioneer Solution at booth #531 the first day of the expo from 3:30-7:00 PM, followed by our Hospitality Party at 8:00 PM
HOSPITALITY PARTY!! Monday, August 7th 8:00-11:00 PM (Add to Calendar
)
Join us for some food and drinks at our Hospitality Suite (room location to follow!) for a relaxed evening and networking!
EXPO, Tuesday, August 8th 12:00-6:00 PM (Add to Calendar
)
Come see us at booth #531 on the final day of the Expo, with the Floor Reception beginning at 4:00 PM!
Schedule a Meeting at the Show!
To schedule a meeting at the show, please email your request to info@pioneersolution.com and join us at the Paris Hotel in Las Vegas, NV booth #531!