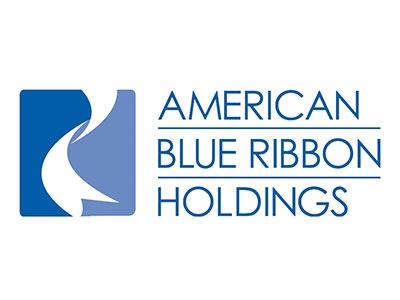 Hospitality
ABRH
Based in Nashville, Tennessee, ABRH is a diversified food services company operating four family and casual dining restaurant groups in the United States.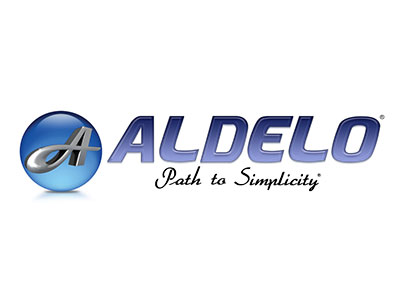 Hospitality
Aldelo
Aldelo Restaurant POS Software solution offers 100% touch operated POS, multilingual user interfaces, gift card management, house accounts, store credits, frequent buyers' program, reservations, waiting list, guest paging, labor control and even inventory management all in one package.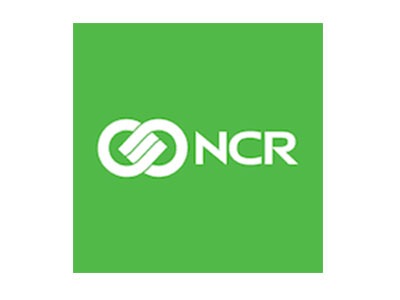 Hospitality
Aloha
For over two decades, Aloha (Radiant Systems) has provided innovative store technology to the hospitality industry. Radiant\'s approach to enabling operators to grow their top line focuses on point of sale (POS) and self-service kiosk technologies.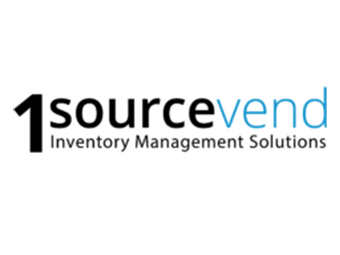 Retail
Automated Inventory Management
Imagine having current data at your fingertips to make business decisions. Powered by 1sourcesupplies Automated Inventory Management (AIM) system and using standard barcode scanning technology, critical data relative to usage, receipts, and adjustments are easily captured through the use of a handheld scanner.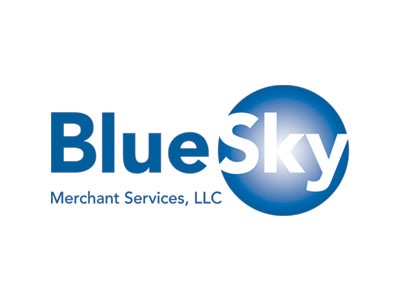 Retail
Blue Sky POS
Blue Sky POS combines the best of Cloud computing or SaaS ("Software as a Service") with traditional on-site application design.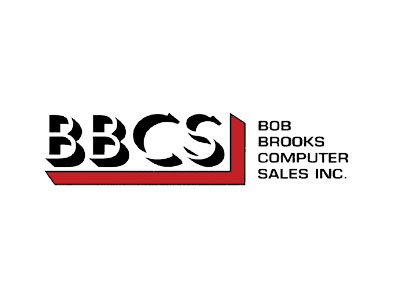 Retail
Bob Brooks Computer Sales
BBCS has been fulfilling the needs of the computer supply industry longer than anyone in Michigan for over 30 years. In that time, they have been committed to providing their customers with real value and prompt courteous service in a very competitive marketplace.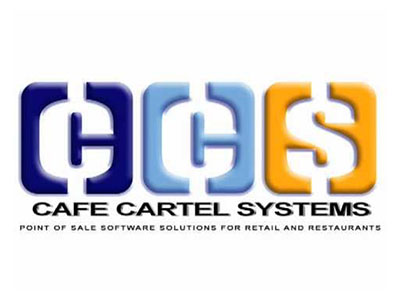 Hospitality
Café Cartel Systems
Cafe Cartel Systems was created in 2004 to provide Affordable Point of Sale Solutions for small businesses. Since then, we have had hundreds of installations worldwide.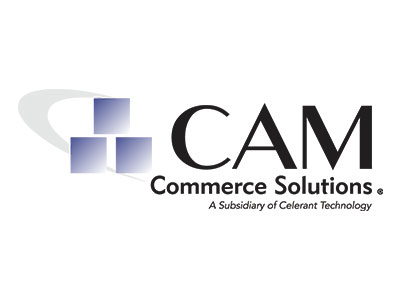 Retail
CAM Commerce Solutions
CAM Commerce Solutions designs, develops, markets and services highly integrated retailing and payment processing solutions for small to medium size traditional and eCommerce businesses based on the company's open architecture software.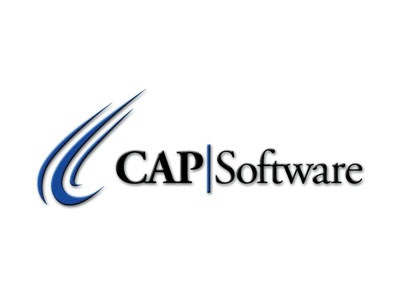 Retail
CAPS Software
CAPS Software is the original retail Point-of-Sale and inventory control software system. Since 1978 we have been developing solid, stable POS software products based on the features required for real-world retail businesses.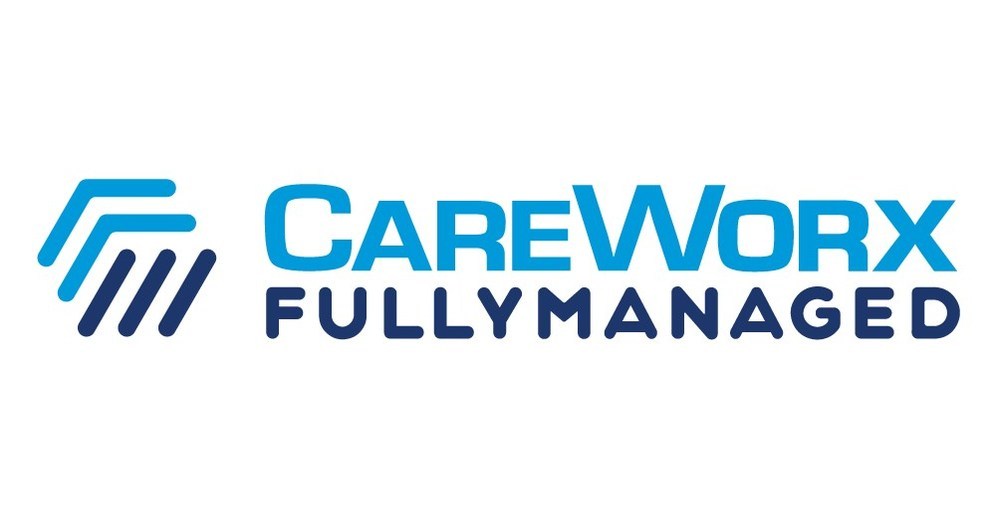 Healthcare
CareWorx Fully Managed
Fully Managed is a top global managed service provider, leading ServiceNow MSP, and market leader in senior care technology solutions.  Their FM service management platform provides organizations with a complete solution to deliver 24×7 service desk, IT service management, automation, security, and digital transformation.  They deliver ServiceNow-as-a-Service at a fraction of the cost with seamless implementation and ongoing maintenance.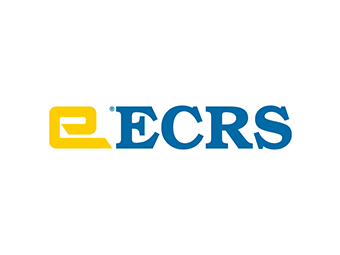 Retail
Catapult
ECR Software brings together best-of-breed retail software (such as Catapult), hardware, and services to create complete, value-based solutions that perform as promised.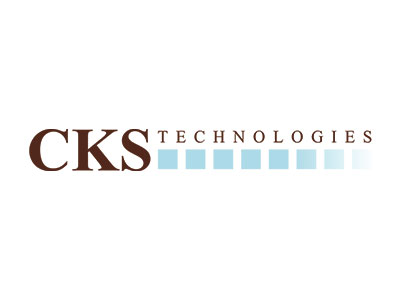 Retail
CKS Tech
CKS Business Solutions has remained on top as the #1 leading retail service provider in the country, offering their expertise and retail solutions that meet changing needs for retailers.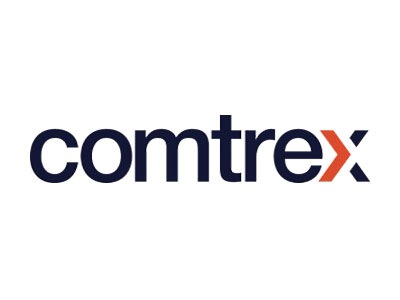 Hospitality
Comtrex
Comtrex Systems have over 30 years' experience in the design, development, manufacture, supply and support of computer electronic point of sale POS EPOS Touch screen till systems and terminals, associated management software and peripheral equipment.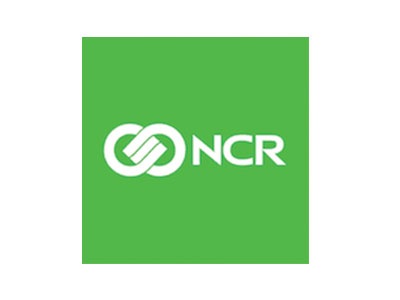 Retail
CounterPoint POS
Counterpoint POS real-time software is a graphical point of sale and inventory management system that gives retailers complete data access and control over their business operations.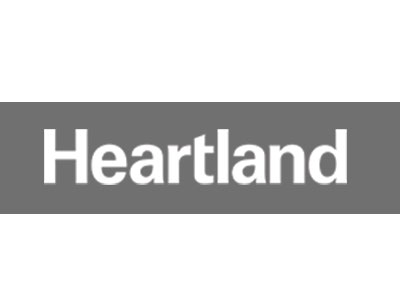 Hospitality
Digital Dining
Digital Dining is an innovator in restaurant POS and handheld Point of Sale solutions. With greatly enhanced software flexibility, Digital Dining has successfully expanded into many verticals including nightclubs and bars, multi-unit operations, quick service restaurants, fast casual restaurants, hotels, country clubs, food courts, hospitals, universities, movie theatres, bowling centers, casino, racetracks, and virtually every type of food service operation.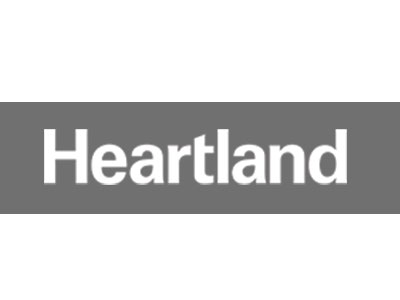 Hospitality
Dinerware
Dinerware is an affordable, intuitive restaurant point of sale (POS) software system that saves you money by letting you take ownership. Dinerware's revolutionary restaurant touch screen software offers superb ease of use and rock-solid reliability.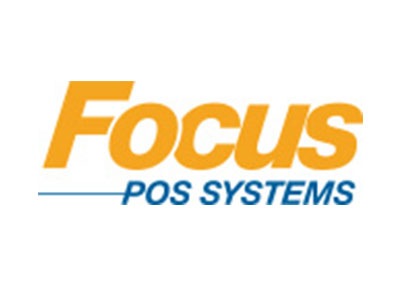 Hospitality
Focus POS Systems
Focus POS Systems is a Texas-based company with a rich heritage of delivering innovative software technology to the hospitality industry with thousands of installations. Focus POS operates under the philosophy: create a smart, uncomplicated solution that positions customers for profitability and competitive advantage.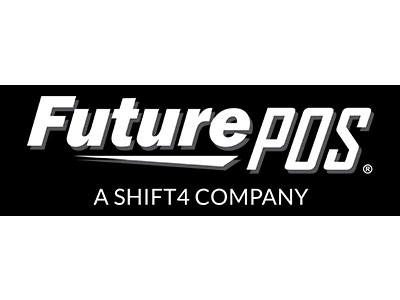 Hospitality
Future POS
Future POS is a hospitality software solution provider for the table service and quick service industry. Started in 1995, Future POS is now represented in nearly every state across the USA, as well as distribution in the United Kingdom.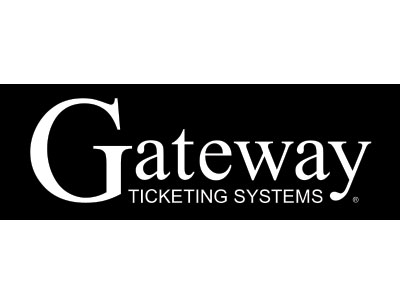 Retail
Gateway Ticketing Systems
Gateway Ticketing Systems Point of Sale responds to your growing needs for multiple sales channels, flexible and efficient guest services, and centralized management and security in a single system.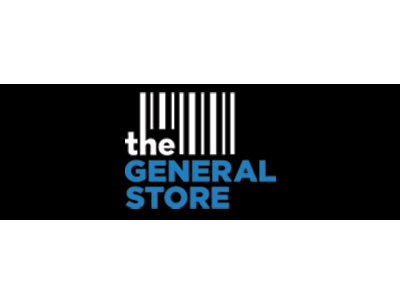 Retail
General Store
General Store is POS software that provides customers with the management tools needed to build their business.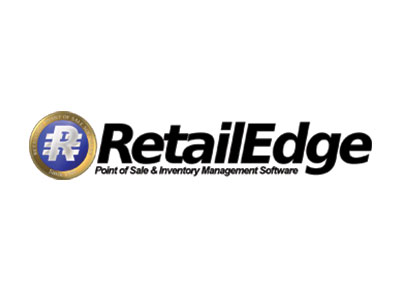 Retail
High Meadow Business Solutions
High Meadow Business Solutions is a software development company based in Rutland, Vermont. High Meadow specializes in retail point of sale software, database design, custom software development and point of sale hardware services.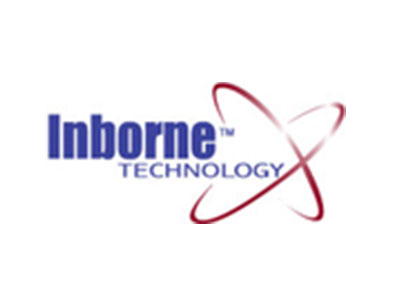 Hospitality
InBorne Technologies
Inborne Technology Corporation is built on the simple values of delivering feature-rich business software at an affordable price. The company's three principals have a combined total of more than 60 years' experience creating, selling and supporting specialized business software.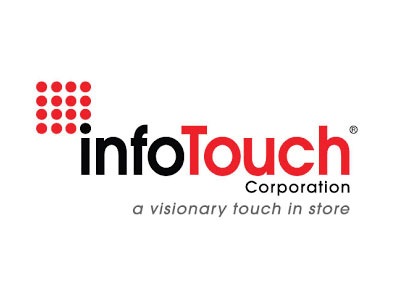 Retail
InfoTouch Corporation
InfoTouch Corporation, based in Atlanta, Georgia, has led the industry in developing comprehensive point-of-sale technology for specialty retailers since its inception in 1986.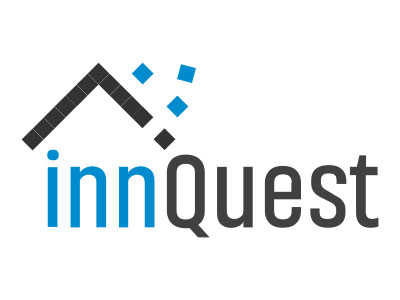 Hospitality
InnQuest Software
InnQuest Software aggressively pursues its passion for excellence in the hotel/motel software marketplace. InnQuest's commitment to excellence has made roomMaster 2000 the most popular property management system in the world: new installations take place at a rate of one every other day.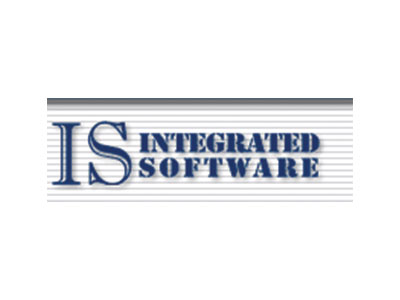 Retail
Integrated Software Solutions
Integrated Software Solutions Inc. (ISSI) recently integrated its Matrix point-of-sale system that ISSI developed with the S-Line, from Pioneer POS to focus on the retail liquor point-of-sale industry.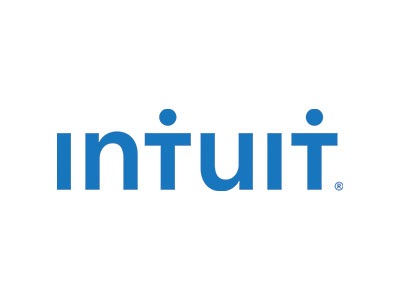 Retail
Intuit
Intuit's QuickBooks Point of Sale software stands as testament to a commitment to revolutionize the way people manage their retail business.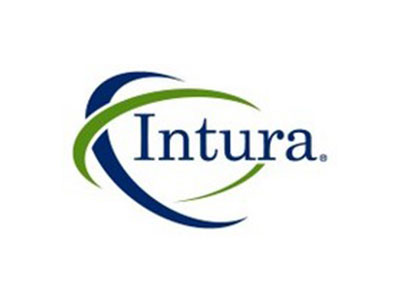 Hospitality
Intura Solutions, LP
Intura Solutions, LP, is a leading developer of POS and business intelligence solutions for the quick-service and delivery segments of the restaurant industry.

Healthcare
IPORT
In 2004, IPORT saw an opportunity to integrate everyone's favorite Apple products in a simple way into our everyday lives. Beginning with the world's first in-wall dock for iPod, and later evolving into in-wall mounts for iPad and iPod touch, the company realized that IPORT could help end-users turn their tablet into a simple and functional business tool or home controller. Today, industry-wide praise continues to grow as IPORT redefines where and how you can use tablets in residences and commercial applications alike.  From residences, hotel rooms, corporate offices, hospitals and fleet vehicles, IPORT products solve real problems and enhance the usability of tablets in business and at home every day.  Learn more at IPORTproducts.com.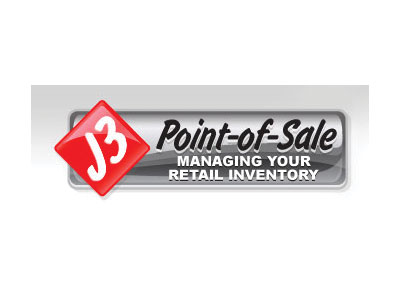 Retail
J3 Point-of-Sale
J3 Point-of-Sale is a complete retail inventory management system designed for retail hardware stores, lumber yards, pet stores, liquor stores, convenience stores and other general merchandise stores or other similar businesses who want to manage their inventory and increase their profits.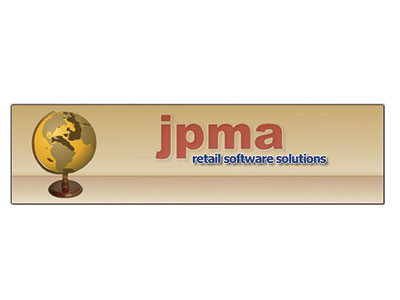 Retail
JPMA Software
JPMA Software is a worldwide supplier of Point-of-Sale software to the retail industry and offers flexible POS software such as PoS Designer. More than 150,000 lanes operate JPMA designed software throughout the world.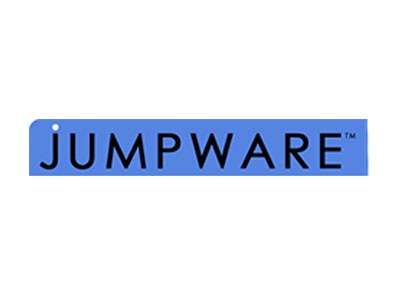 Hospitality
Jumpware
Jumpware® was designed by Jean-Louis Dehoux, a Belgian chef and former owner and operator of multiple restaurants in The United States, Europe, and Latin America. Affordable and easily configurable for your specific environment, Jumpware integrates a complete suite of cash register, fast credit card processing, store management, and reporting functions into one user-friendly system.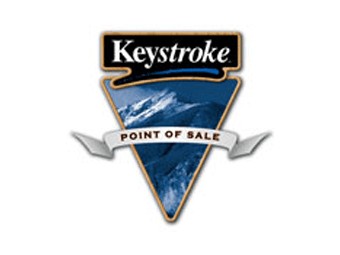 Retail
Keystroke
Specialized Business Solutions began developing Keystroke Point Of Sale software nearly 20 years ago. Today, thousands of retail, wholesale, and service businesses use Keystroke POS to manage sales and control inventory.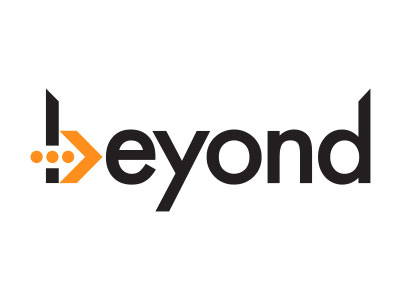 Hospitality
LionWise
LionWise is dedicated to providing simple to use, leading edge POS solutions to the retail and restaurant industries at a great price. We are the developer of our own software (not a reseller) so are able to provide our clients with a wide variety of hardware options to best suit their individual needs.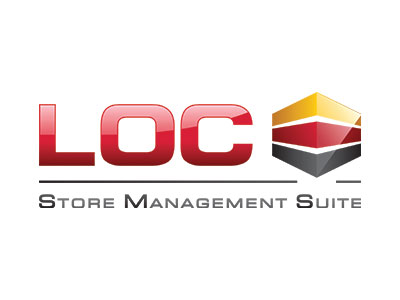 Retail
LOC Software
LOC Software delivers solutions designed to fully integrate retail operations. Our Store Management Suite (SMS) is designed to satisfy all of a retailers' needs, including powerful merchandising and inventory controls, fully integrated loyalty programs, multi-store management, and much more.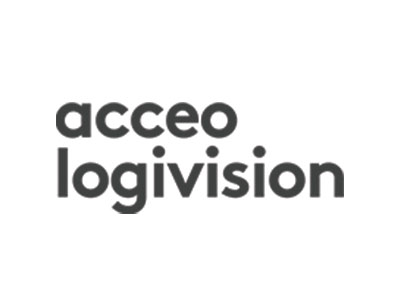 Retail
Logivision
Logivision develops software for the retail industry with a particular focus on the operation system for the front-end terminals. Innovative and always at the forefront of new technological developments, Logivision is committed to improving the service and the products retailers provide to their customers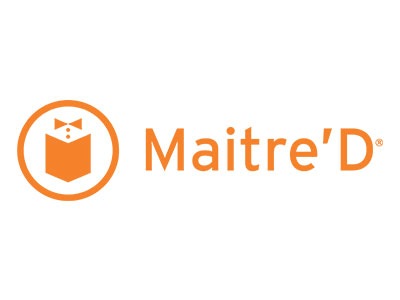 Hospitality
Maitre'D POS
From the store level to corporate head office, Maitre'D's software gives you the control you need to increase speed, efficiency – and profits. Maitre'D's POS solutions can help you streamline your operations, whether you're running a bar, a dining room, or a take-out counter. Maitre'D users can count on superior POS reliability and exceptional customer service.

Healthcare
MatrixCare
Ranked Best in KLAS for Long-Term Care Software in 2017, MatrixCare solutions have powered the long- term care continuum for over 30 years. MatrixCare is the largest LTPAC technology provider in the US and the first to offer a true full-spectrum solution. Used in more than 12,000 facility-based care settings and 2,000 home care and home health agency locations, MatrixCare's solutions help skilled nursing and senior living providers, life plan communities (CCRCs), and home health organizations to prosper as we migrate to a fee-for-value healthcare system. MatrixCare is a portfolio company of OMERS Private Equity.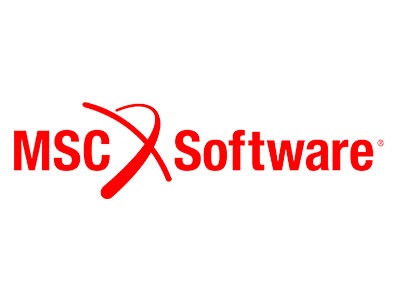 Hospitality
MCS Software
MCS Software are the nutrition experts. Their mission is to significantly increase efficiencies for schools nationwide by providing the most innovative, easy-to-use and reliable software solutions, all supported with superior service. Since 1998, we have been dedicating ourselves to school food and nutrition software.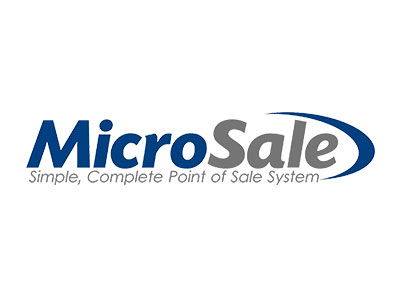 Hospitality
MicroSale POS
Microsale began in 1989 with the ideas of a full-service and quick-service restaurant owner. It has grown and changed since then based on feedback from our users and the ever-changing needs of operating a restaurant in the 21st century.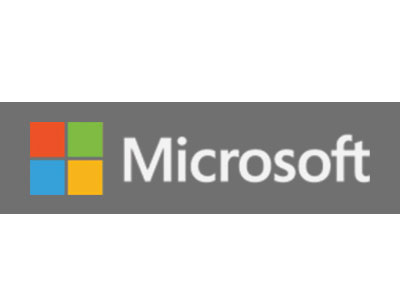 Retail
Microsoft Dynamics
Microsoft Dynamics Retail Management System (RMS) is a line of integrated, adaptable business management solutions that automate and streamline financial, customer relationship, and supply chain processes in a way that helps you drive business success.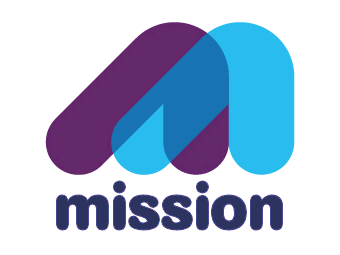 Hospitality
Mission IS
In the United Kingdom, there is a POS software company that is realizing the influence that Pioneer POS offers the hospitality industry. That company is called Mission Integrated Systems, which has the experience that is unmatched in the hospitality industry, especially in Europe.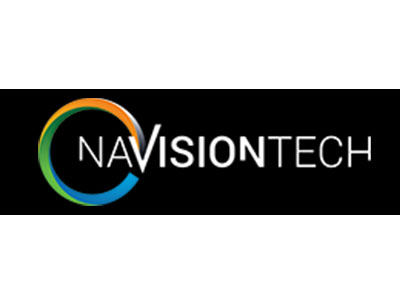 Hospitality
Navisiontech
Navisiontech, Inc. is a select team of highly qualified Business Operations Consultants, IT Experts, and Software Engineers—providing end-to-end integrated, adaptable application solutions that are built on Microsoft Dynamics NAV, and LS-NAV (for Retail and Hospitality Channels) platforms.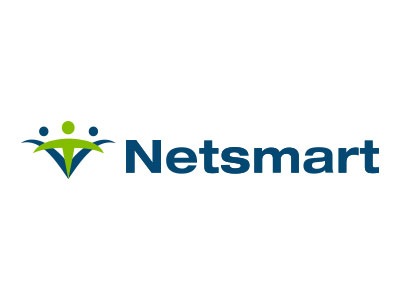 Healthcare
Netsmart
Netsmart innovates electronic health records (EHRs), solutions and services that are powerful, intuitive and easy-to-use. Our platform provides accurate, up-to-date information which is easily accessible to care team members in behavioral health, social services and post-acute. We make the complex simple and personalized so our clients can concentrate on what they do best: provide much-needed services and treatment that support whole-person care.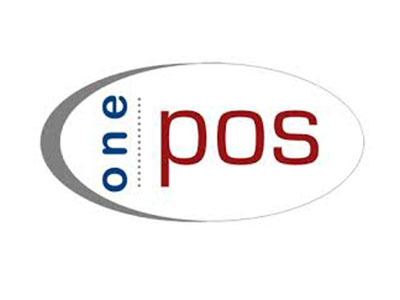 Hospitality
onePOS
onePOS LLC is a leading provider of restaurant hospitality software solutions for the full service, quick service, bar/night club, and resort market places.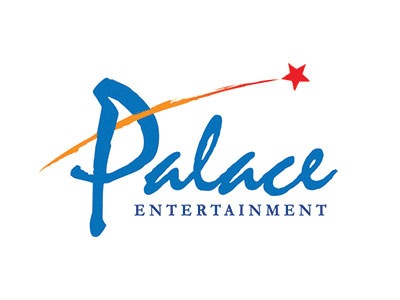 Retail
Palace Entertainment
Palace Entertainment is a 'multi-platform' entertainment company with an amusement park, retail, restaurant, and concert operations at 38 locations in 11 states and is the largest operator of water parks and family entertainment centers in the nation.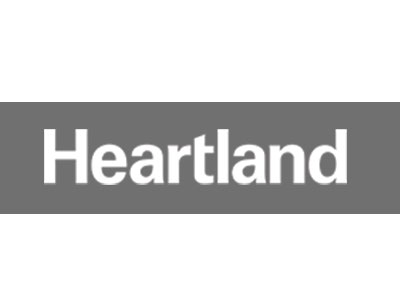 Hospitality
pcAmerica
pcAmericas Restaurant Pro Express is a touch screen restaurant point of sale system that provides fast operation, accurate order taking and detailed reports with an easy-to-use interface.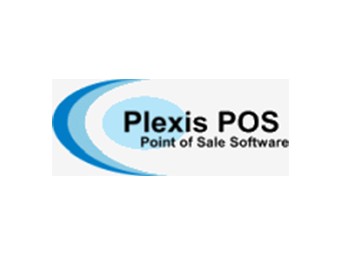 Hospitality
PlexisPOS
PlexisPOS develops feature-rich Windows-based POS software with Access, Excel, SQL and ODBC compatible databases for a variety of applications.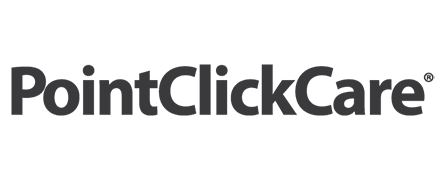 Healthcare
PointClickCare
For more than 15 years, PointClickCare has helped providers build strong businesses without compromising quality. Working together with care professionals and senior care providers, PointClickCare delivers the technology needed to both grow and succeed in the changing world of senior care.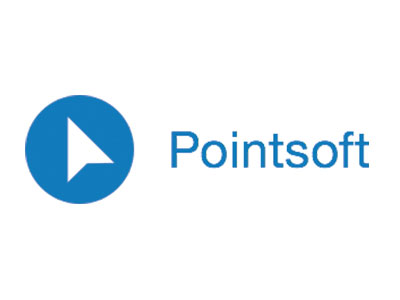 Hospitality
Pointsoft
From the beginning (circa 1993) Pointsoft has been a pioneer in offering comprehensive touch screen hospitality management systems. Since that time, Pointsoft has been able to strengthen and solidify our position as leaders in the hospitality POS market place and is now the preferred choice of some of the world's major chains.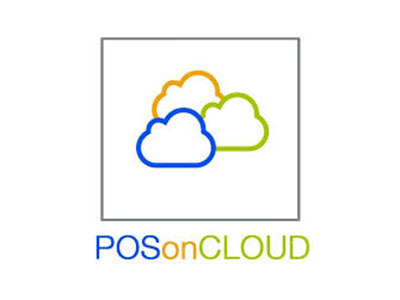 Hospitality
POS on Cloud
POS on Cloud offers cloud-based solutions that allow for data to be securely stored over the internet. The cloud affords the user with a reliable, secure, scalable, and maintained system without the need for costly hardware, time-consuming updates, and fear of losing data.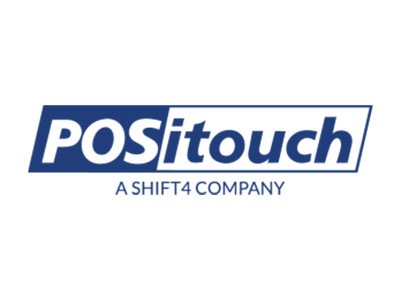 Hospitality
POSitouch
The POSitouch system is focused solely on the hospitality industry with technologically advanced solutions for Table Service, Quick Service, Country Clubs, Stadiums and Arenas, Hotels, Cafeterias and Delivery.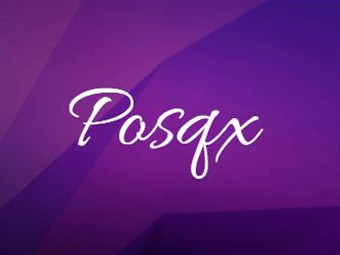 Hospitality
POSqx
POSqx Is a Point-Of-Sale Service system for the Quick Service and Fast Casual Restaurateur and Food Service operator. The software to run your POS is included as Service Restaurant Software with no upfront cost and lowest initial capital expenditure in the industry.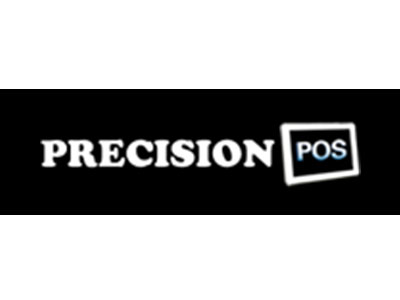 Hospitality
Precision POS
Precision POS software is a premier technology resource for restaurants. They provide technology solutions to help businesses achieve growth in a competitive market whether replacing legacy systems or building new IT infrastructure for restaurants.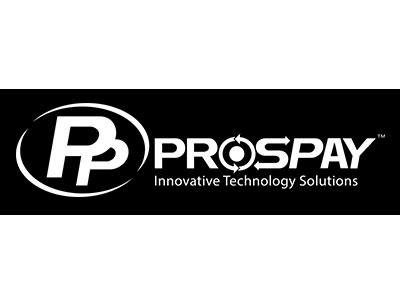 Hospitality
ProsPay
ProsPay®, Inc. offers a comprehensive line of payment processing solutions for your business such as credit card, debit card, contactless payments, wireless payment and check acceptance through TeleCheck®.

Healthcare
Provinet Solutions
Mission drives what we do every single day, and for us, that mission is simple: Unlocking the potential of technology. At ProviNET we don't manufacture any technology – we assist other organizations in planning, designing, implementing and supporting technologies that are commercially available in order to help them maximize their investment in technology.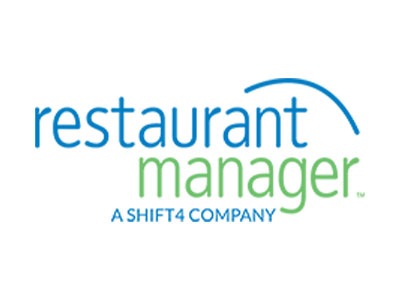 Hospitality
Restaurant Manager
Restaurant Manager POS system has been setting the standard for easy-to-use, feature-full, point-of-sale systems since it was introduced by ASI in 1987. With integrated modules for table service, delivery, quick service, drive-thru and clubs, Restaurant Manager offers total solutions for the entire food service industry.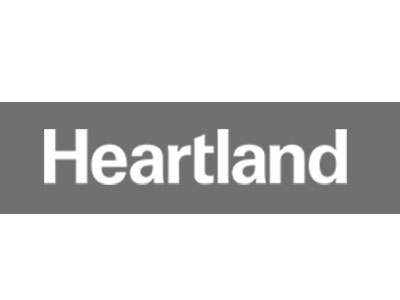 Hospitality
Restaurant Pro Express
Restaurant Pro Express (RPE) is a touch screen restaurant point of sale (POS) system that provides fast operation, accurate order taking and detailed reports with an easy-to-use interface.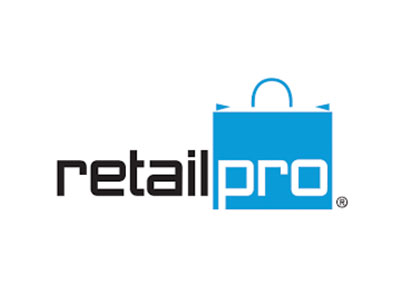 Retail
Retail Pro
Retail Pro International, LLC is a global leader in Point of Sale, Store Operations, Merchandising, Planning, Business Intelligence, and Payment Processing software applications for the specialty retail industry.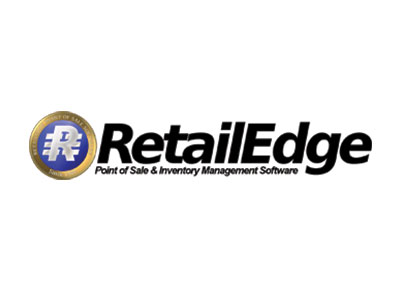 Retail
RetailEdge
For over 15 years, RetailEdge POS software has been providing customers with a low-cost, powerful point of sale software that gives customers the power to keep their business competitive.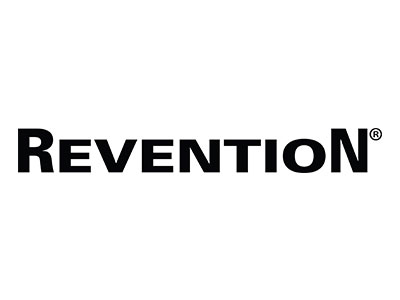 Hospitality
Revention
Revention prides itself on being a leader in the restaurant management industry. Their software package is designed as an all-in-one solution that allows you to quickly and accurately enter orders, manage employee schedules, track inventory, create and distribute marketing materials, and more.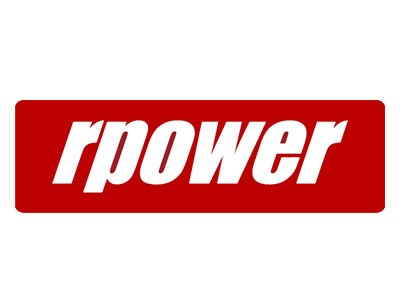 Hospitality
RPower
RPOWER Restaurant was introduced in 1992 and has been expanding its functionality and customer base ever since. RPOWER delivers the point-of-sale tools needed to minimize costs, maximize profits, and efficiently manage your establishments.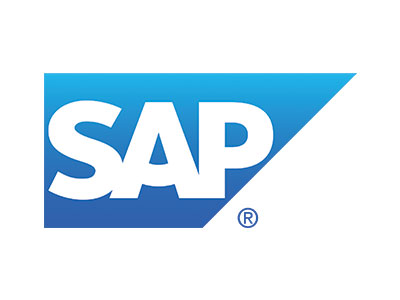 Retail
SAP Retail
For over 30 years, SAP has worked successfully with clients in the retail industry. Now, the value of that experience can be measured by your success.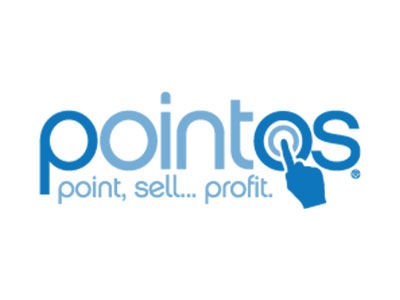 Hospitality
ShakenSoft
ShakenSoft PointOS Professional is a Point Of Sale software specifically designed to give any size bar, club, or restaurant owner all of the tools they need in a bar pos or restaurant pos at an affordable price. With integrated credit cards, inventory tracking, customer tracking, full reporting, and an easy to use interface, PointOS is a touchscreen pos that will save you time and money.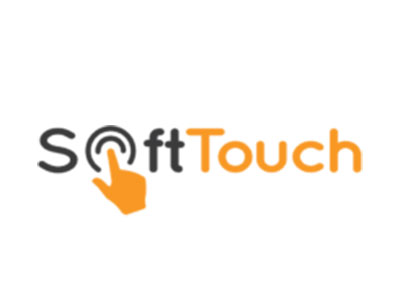 Hospitality
SoftTouch POS
SoftTouch Hospitality Management System is the innovative point of sale solution for the hospitality industry. We are focused on developing a sophisticated, yet a user-friendly system that helps businesses everywhere save time, increase efficiency, manage their needs more effectively, and get the most out of their day-to-day operations.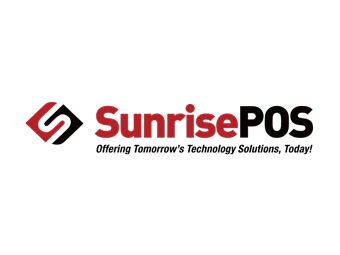 Hospitality
SunrisePOS
SunrisePOS is a 17-year strong full service technology firm specializing in the sale, installation, training, and procedures necessary to support iPad, Tablet and Traditional PC Based Restaurant POS Systems (Point of Sale Systems) and Retail POS Systems – as well as: Fully Integrated Online Ordering Systems, Table Side and Mobile Ordering Systems, Signage / Menu Board Applications and more.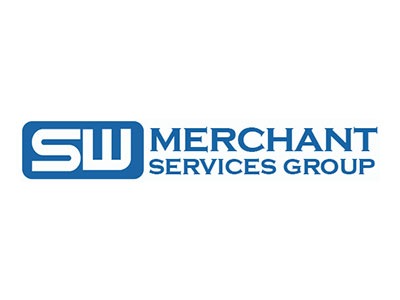 Hospitality
SW Merchant Services Group
Founded in 2006, SW Merchant Services Group is a credit card-based payment processing services to small and medium sized merchants located across the United States. You can depend on us for low fees and excellent services.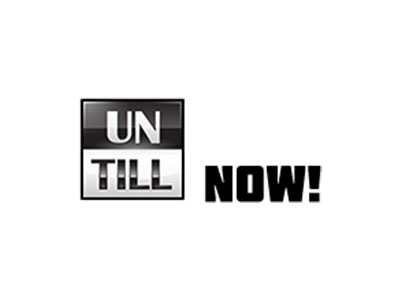 Hospitality
UnTill
UnTill is a Point of Sale (POS) software solution for the hospitality industry that is unlike any other. This system was designed for ease of use by minimizing the number of user screens to navigate.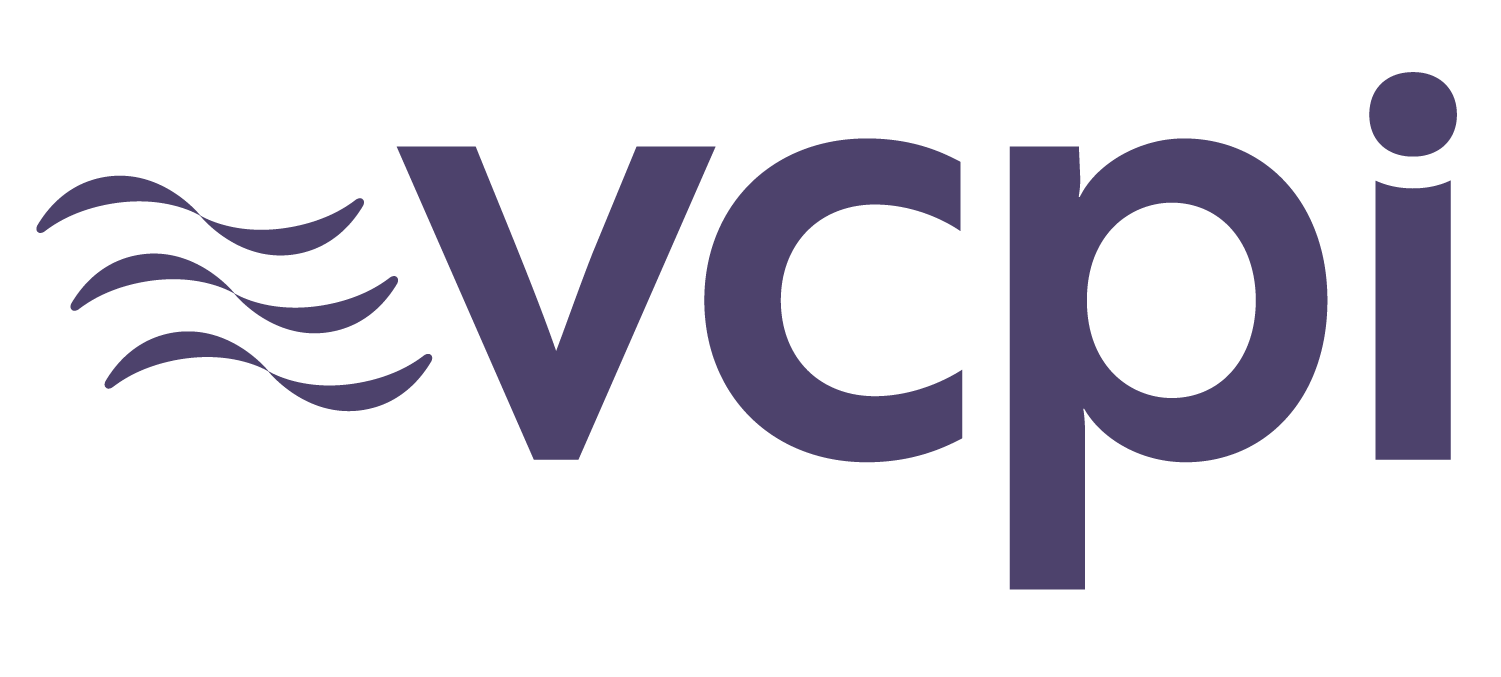 Healthcare
vcpi
We help compassionate care providers improve lives with outsourced IT support rooted in their unique world. We aspire to be the best example of a privately-held, community-minded company that puts its employees first, while simultaneously serving as the premier information technology partner focused on the long-term post-acute care industry.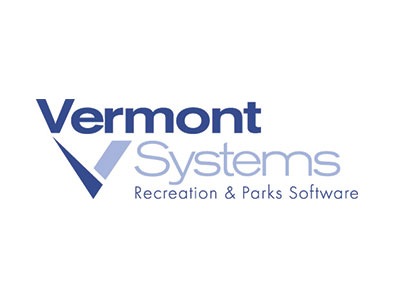 Retail
Vermont Systems
Vermont Systems Inc. specializes in developing fresh software products for managing recreation and parks operations for municipal, county, state and federal military governmental entities.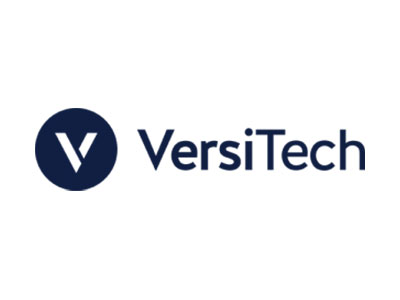 Hospitality
VersiTouch, Inc.
VersiTouch, Inc. distributes restaurant point-of-sale software products developed by Restaurant Computer Solutions, Inc. via a network of independent resellers. The VersiTouch POS software was developed by restaurant operators to provide a full featured, fast and flexible system that is easy to use.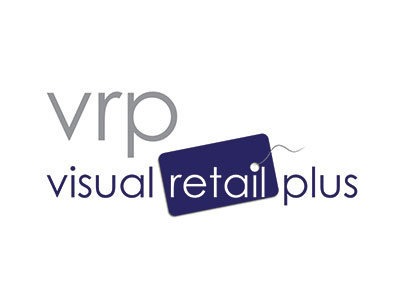 Retail
Visual Retail Plus
Visual Retail Plus was founded in 1991 as Qualisoft Inc., the company that would become VRP developed a DOS solution for shoe stores. By working closely with retailers, listening to their needs and solidifying their concerns, the program evolved to encompass many more vertical markets.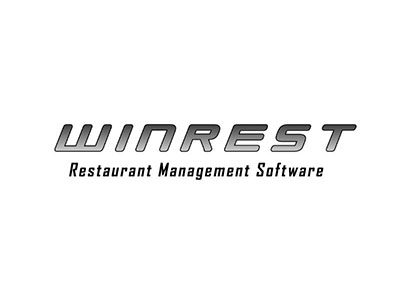 Hospitality
WinRest
WinRest Restaurant Management Software is the world's most advanced point of sale software. Fast, flexible and packed with convenient features, WinRest™ and its family of products enhance every sales environment. WinRest™ restaurant management software is the most trusted, secure, reliable, and affordable point of sale solution that actually helps owners and operators succeed, and helps you focus on your business.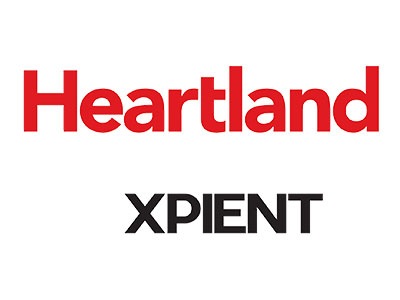 Hospitality
XPIENT Solutions
XPIENT Solutions is an organization of highly qualified restaurant and software development specialists devoted to business process improvement and professional support services for the foodservice industry. XPIENT offers a full complement of integrated technologies including Point-of-Sale, Back Office and Enterprise Management.
×
Happy Holidays from Pioneer! Holiday Hours:
Thanksgiving: Closed on Nov 28 - 29. Open on Dec 2nd.
Christmas and New Year: Closed on Dec 25, Open on Dec 26. Closed Dec 30-Jan 1. Open on Jan 2