All-in-One
Right Design
Our state-of-the-art All-in-ones are designed for use in various industry applications, such as retail, hospitality, factory, kiosk, and healthcare. Powered by Intel, their rugged design will withstand the harsh and demanding environments where your application is deployed into. Every All-in-one's screen is built to protect against liquid sprays, and can withstand millions of touches.
The S-Line Series redefines the all-in-one design by integrating an Epson thermal receipt printer into an All-in-one. Its compact design allows easy set-up, and will save precious counter space, reduce cable clutter, and generate additional revenue. The S-Line's patented tool-less "slider" design allows the printer to be easily replaced in the field, without affecting the entire system (watch video).
The CarisTouch Healthcare product lines are designed with enclosures containing an advanced anti-microbial additive to prevent the growth and spread of surface micro-organisms and bacteria.
Commitment
We design our All-in-ones to have a longer shelf-life than most of our competitors'. Each model will be available for a minimum of five years*, which allows large enterprise roll-outs to install the same model over a period of time. This committment will reduce the deployment and support overheads, therefore reducing the total cost of ownership.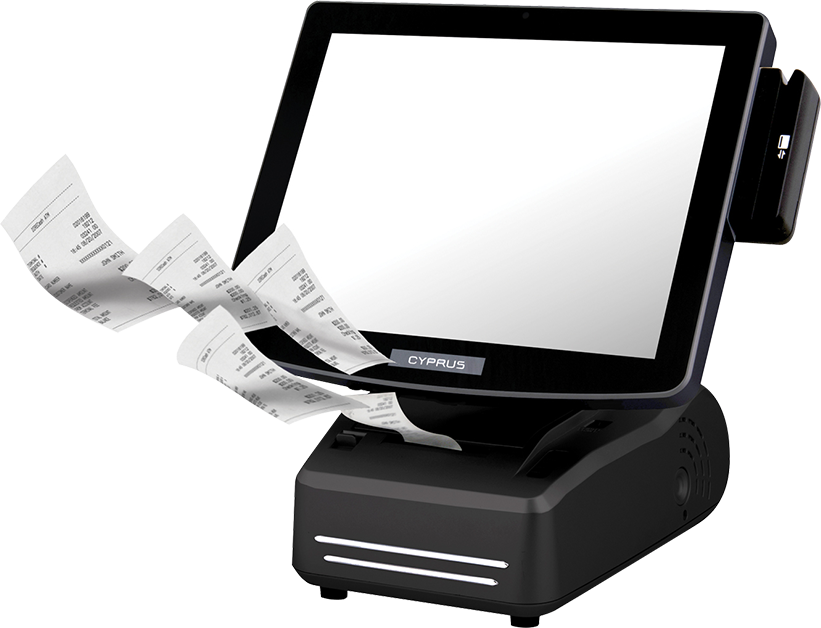 "Pioneer S-Line not only increased counter space, but combined with the ease of quick service software, they were able to go beyond the expectations of Yo-Le's self-service needs"
-Roland Zagarrundo of MyPOSGeeks, an enthusiastic Pioneer POS reseller, speaking about his experience with Yo-Le Frozen Yogurt franchise and their use of the S-Line.
Contact us about the latest Pioneer Inc. All-in-ones